Attention, avid gamers and PlayStation enthusiasts! Do you want to change your voice during play PS4 or PS5? For example, you're engrossed in an intense virtual battle, communicating with your teammates, when suddenly, your voice transformed into something completely unexpected.
In this blog, we will show you the best PS4 Voice Changer, as well as available for PS5. No more words, get started to learn more details about how to get a voice changer on PS4.
What is a PS4 Voice Changer?
A voice changer for PS4 is a device or software that modifies your voice in real-time while you communicate with other players during gaming sessions or live streaming. It's like wearing a virtual mask for your voice, allowing you to adopt different tones, accents, and even entirely new personas.
Types of Voice Changer PS4
There are two main types of voice changers for PS4: hardware and software.
Hardware voice changers are physical devices that you connect to your PS4 and headset. They often come with various preloaded voice presets and customizable options. These are perfect for those who prefer a dedicated piece of equipment for their voice-changing needs.
Software voice changers are applications that you install on your PS4. They work by processing your voice in real time, allowing you to choose from a wide range of voice effects. Software voice changers are typically less expensive than hardware voice changers.
The Best PS5/PS4 Voice Changer for Software Voice Changers
Wootechy SoundBot is a real-time voice changer that can be used for gaming or streaming. It has over 250+ voice filters, 600+ sound effects, and 400+ voice memes, making it one of the most versatile voice changers on the market. SoundBot is also one of the best PS4 voice changers, as it can be used with Remote Play to change your voice in real time while you're playing games on your PS4.
75.000.000+

Download

Change your voice in real-time to prank friends or live streaming.

Works with Remote Play to change your voice on PS4/PS5.

Wide range of voice filters including celebrities' voices, female to male, Robot, Kids, Horror voices, etc.

Cross-platform compatibility such as PUBG, Fortnite, Discord, YouTube or Skype.

Customize your voice with personalize options.

Keep updating new voice effects.

Ensure that your voice changes sound natural and realistic.
How to Get a Voice Changer on PS4? Follow the below steps.
Step 1: Download and install Wootechy SoundBot on your PC. Set your desired output and input devices.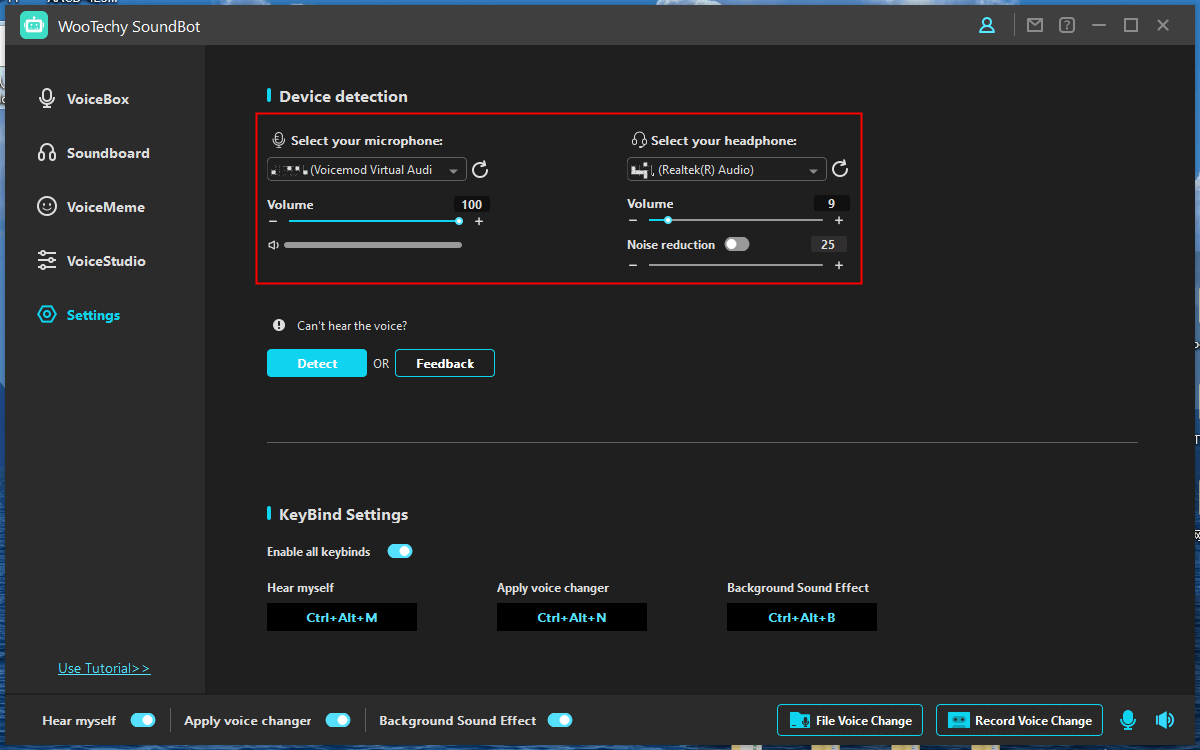 Step 2: Choose a voice effect on VoiceBox. The "Hear Myself" option is enabled so you can hear your changed voice in real-time.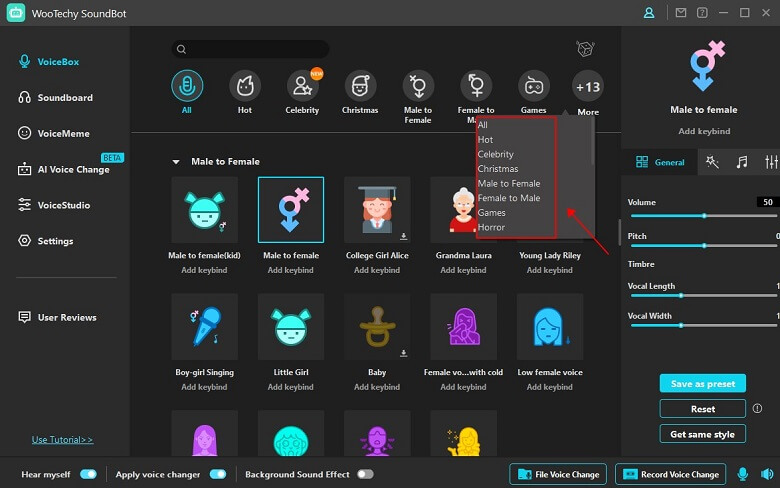 Step 3: Enable Remote Play on your PS4 or PS5. Sign in to your PSN account on your PC. And connect to your PS4 using Remote Play.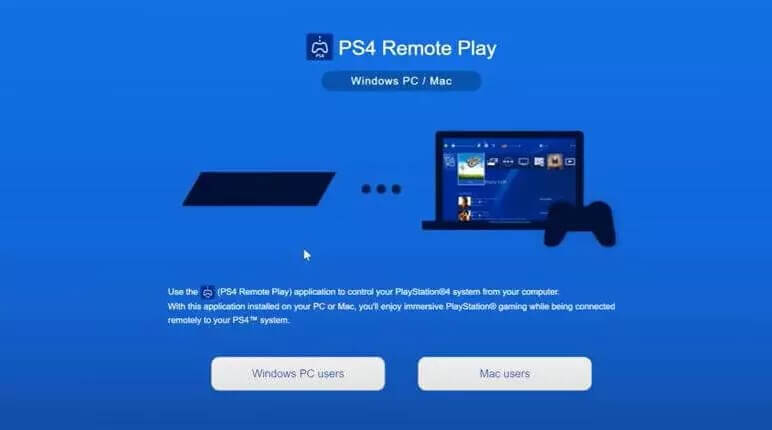 Once done, your voice will be changed to the selected voice filters in real-time when you speaking.
PS: To use SoundBot on other specific platforms, including Fortnite, PUBG, Discord, Skype, and Twitch, only need to select "Microphone (Voice Changer Virtual Audio Device (WDM)) in that platform's voice setting.
The Best 5 Option for Headest Voice Changer for PS4
Turtle Beach Recon 70
Turtle Beach Recon 70 offers a versatile 3.5mm connection that's suitable for consoles like Xbox Series X|S, Xbox One, PS5, PS4, Nintendo Switch, and mobile devices. The headset features a lightweight, all-plastic build with various colour variants and camo-like patterns. Its sound quality stands out with impressive audio from 40mm drivers, providing a balanced and neutral sound profile well-suited for action games and music.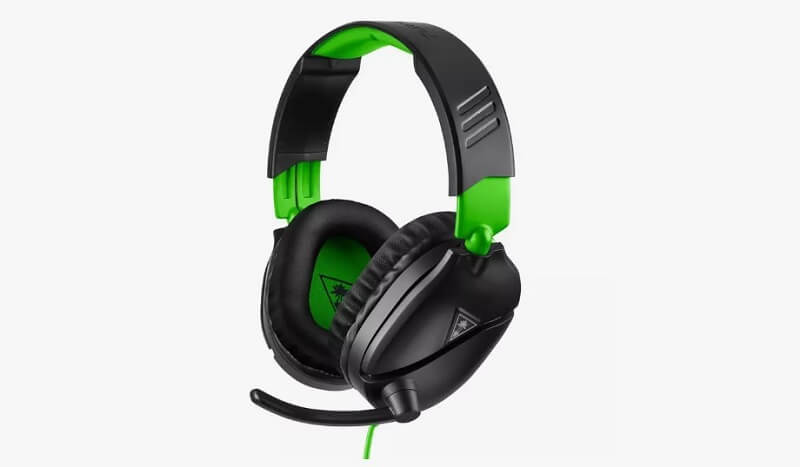 Razer Kraken Tournament Edition
Razer Kraken Tournament Edition features a USB audio controller that provides complete control over audio personalization, including enhanced bass, volume, and game/chat balance. It has a similar range of voice effects to the Turtle Beach Recon 70, but it's made from higher-quality materials and has a more comfortable design.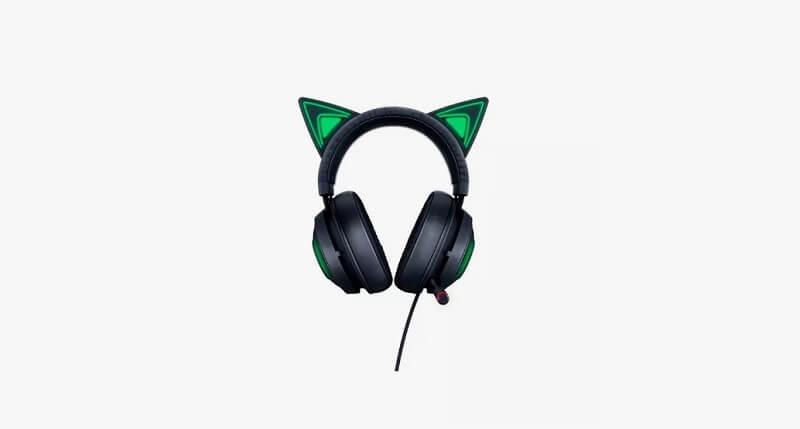 HyperX Cloud Alpha Wireless
With up to 300 hours of battery life, this PS4 voice changer ensures prolonged gaming sessions without worry. Its drivers deliver clear audio quality for precise sound localization. Onboard audio controls, a detachable noise-cancelling mic, and compatibility with HyperX NGENUITY software provide customization options. To get a voice changer on ps4 without pc, this is a great option.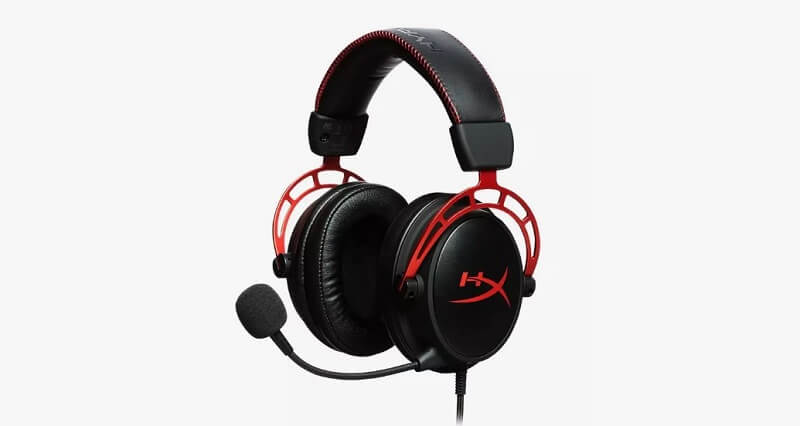 SteelSeries Arctis 7P
SteelSeries Arctis 7P is another wireless gaming headset designed for PS4 and PS5. Featuring a sleek design with a ski-band headband and retractable boom mic, it offers comfort and convenience for extended gaming sessions.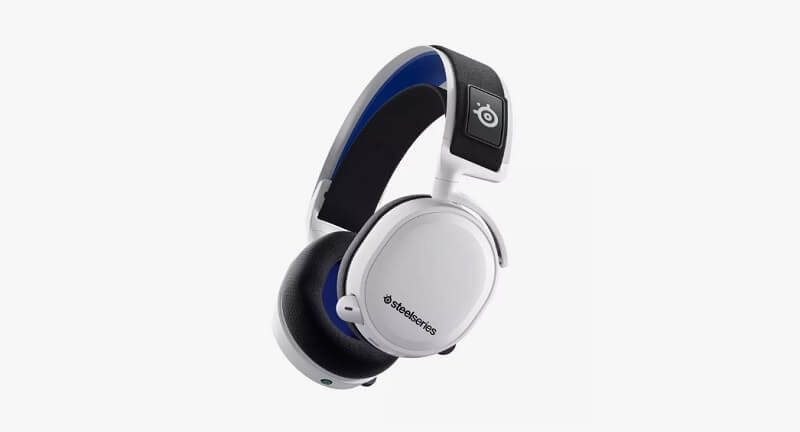 Turtle Beach Recon Spark
The Turtle Beach Recon Spark is an over-ear gaming headset designed for gamers seeking simplicity and comfort. It features memory foam ear cushions and a lightweight, metal-reinforced headband, and offers crystal-clear chat through a high-sensitivity flip-to-mute microphone and clear 40mm speakers. It supports multiple platforms, including Xbox One, PS4™ Pro, PS4™ & PS5™, Nintendo Switch™, PC, and mobile devices.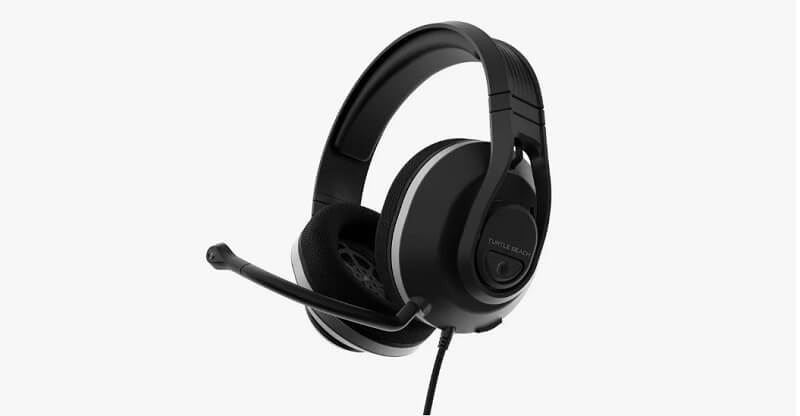 Conclusion of Voice Changer for PS4
There are many great PS4 voice changers, both software and hardware. Some of the best hardware voice changers for PS4 include SteelSeries Arctis 7P, Razer Kraken Tournament Edition and so on.
And if you are looking for a PS4 software voice changer, then SoundBot is a perfect option. With over 250+ voice filters, 600+ sound effects and the ability to transform your voice in real-time, it offers a wide range of possibilities for enhancing your gaming interactions on PS 4 or PS 5, as well as other gaming sessions. Download it for free and have a try!