Are you looking for a way to change your voice during phone calls? Maybe you want to prank your friends, or maybe you're just looking for a more private way to communicate. Whatever the reason, we have tested different ways for PC calling and phone calls. And here, we present you the 8 voice changers for phone calls, with their advantages and limitations. So that you can choose the right one for your needs.
Part 1: The Best Voice Changer for PC Calling
If you're calling from a computer and want to change your voice, look no further than Wootechy SoundBot. Wootechy SoundBot is a great voice changer software for PC calling that allows you to change your voice in real time. It has a wide range of features, including over 250 voice filters and over 600 sound effects. With Wootechy SoundBot, you can transform your voice into different types, such as male-to-male voice, cartoon voice, screaming voice, or celebrity voice, adding a touch of excitement and entertainment to your calls.
Key Features of SoundBot-The Best Voice Changer for PC
75.000.000+
Downloads
Works with all major VoIP applications, including Skype, Discord, and TeamSpeak.

Change your voice in real-time during live calls and online gaming sessions.

250+voice filters, 600+ sound effects and 200+voice Memes.

Provides Sound Customization with VoiceStudio to create a unique voice.

Add keybinds for sounds without interrupting or jarring the audio.

Support recording voice changes and exporting modified audio files.

Update new voice weekly.
Except for call voice changing, SoundBot can be also used with various programs, including gaming platforms like Discord, Fortnite, PUBG, League of Legends, CS: GO, and World of Warcraft, conference platforms and live stream platforms. The rich features make SoundBot become one of the best voice changers for PC.
Part 2: The Top 7 Voice Changer for Phone Calls
About the voice changer app for phone calls, check this part.
1. MagicCall
In our list, MagicCall is the best voice changer app during call for mobile phones. This App allows you to have fun during phone calls by changing your voice in real-time. With MagicCall, you can transform your voice into various characters, such as a female voice, male voice, cartoon voice, and more.
Besides, it is easy to use and works with all major VoIP apps, making it a great choice for anyone looking for a voice changer app for phone calls.
Pros:

Easy to use, even for beginners.

Over 50 voice presets pitch and speed controls.

Works with all major VoIP Apps.

Cons:

In-App Purchases.

Some users have reported that MagicCall can be buggy.

Not available for iOS devices.
Here are the steps on how to change voice during a phone call using MagicCall.
Step 1: Download and install MagicCall from the Google Play Store. Open the MagicCall app and create an account.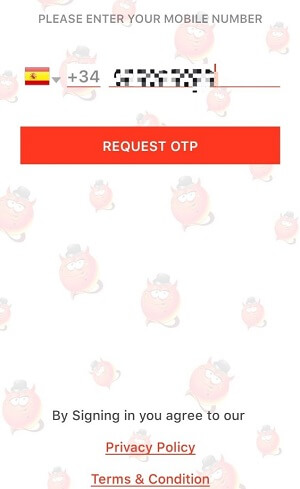 Step 2: Select the voice you want to use during the call. You can also choose a background voice like raining noise.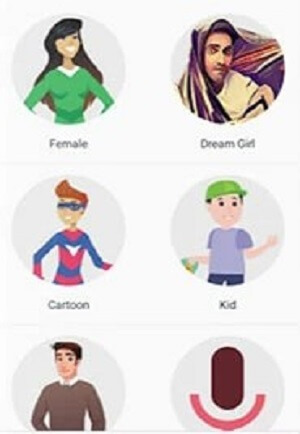 Step 3: Start a call with the person you want to talk to. The voice changer will convert your voice into the selected voice.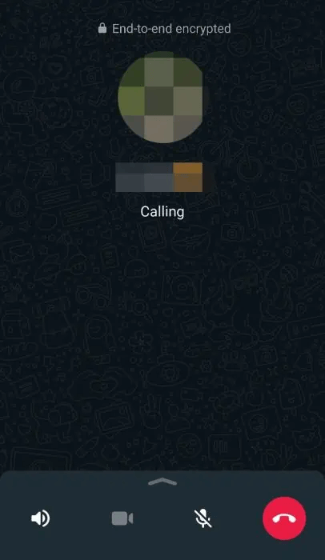 Note: The steps for the rest of the call voice changers are much the same as for MagaicCall, So pardon us if we won't go over the specific steps.
---
2. Live Voice Changer - Prankcall
Live Voice Changer - Prankcall is an iOS app that transforms your device into a real-time voice changer, allowing you to make prank calls and have fun with your friends. There are 11 live voices to choose from, and you can even fine-tune the tone colour using the 12-band equalizer, making the voices sound more natural. Overall, it offers an entertaining experience for users who seeking a voice changer app during a call.
Pros:

Auto-tune voice.

Includes a live microphone with 15 reverb effects.

Bluetooth and AirPlay support.

Cons:

Confused user interface.

In-app purchases.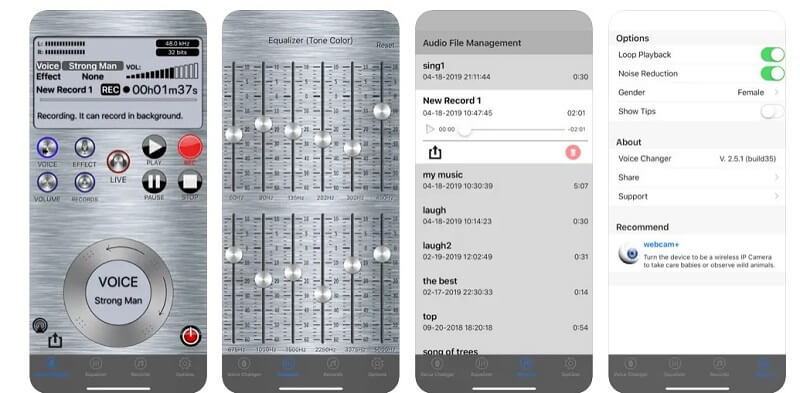 ---
3. Voice Changer for Phone Call
This is an app available on Google Play, designed to modify the pitch, tone, and timbre of a person's voice during phone calls. It offers the voice effects such as bee, old man, martian, fan, hoarse, drunk, and underwater, among others.
Pros:

Audio file compatibility.

Offers a free version with no in-app purchases.

Cons:

Advertisements included.

Limited voice effects.

Unfriendly user interface.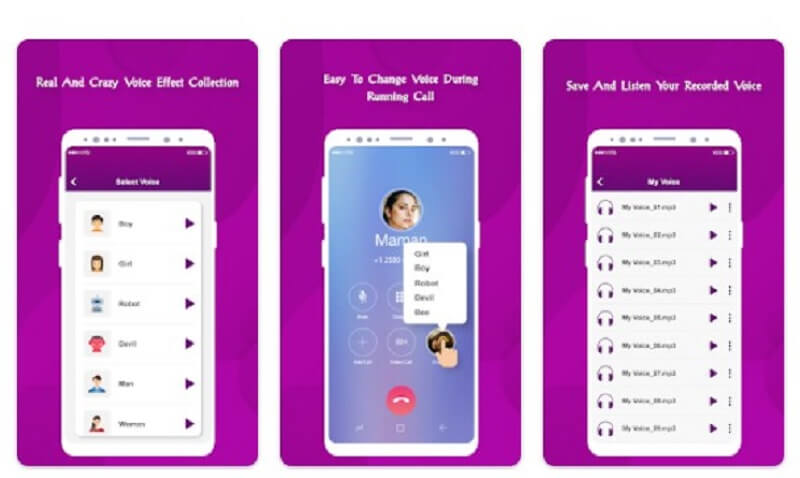 ---
4. Prank Dial
How to Change Voice during Phone Call without App? Here is. Prank Dial is a website that allows you to make prank calls to your friends and family. It features an interactive interface with various prank call scenarios to choose from, including technology, scams, funny, political, and celebrity-themed phone calls. Users can select a scenario, enter the call number, and the recipient will hear the pre-recorded prank call recording.
Pros:

Wide range of prank call scenarios.

Funny and entertaining.

Cons:

Limited control over customizing the selections.

Potential data risk as you need to enter the phone number on the internet.

Less flexibility as focuses on pre-recorded prank calls.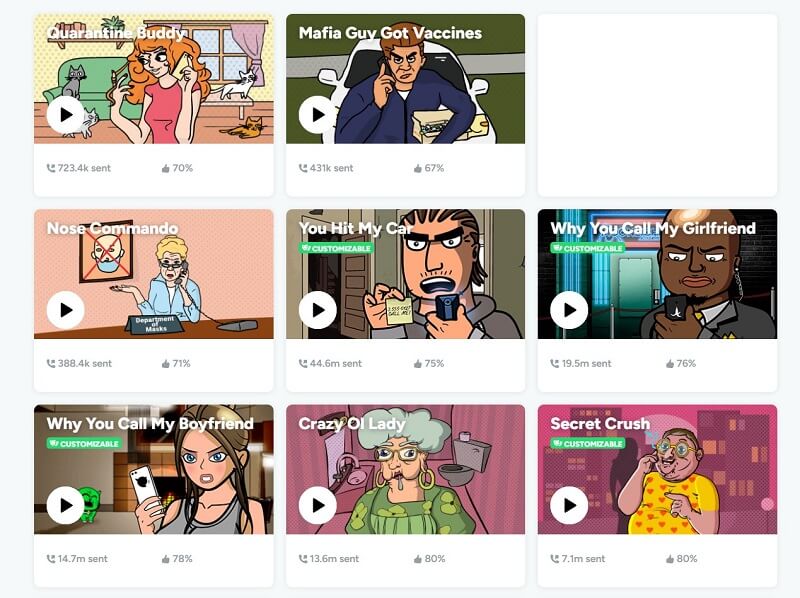 ---
5. Call Voice Changer - Call Girl Voice Changer APK
Call Voice Changer - Call Girl Voice Changer APK is available for some download sites and works on Android Phones. This app focuses on changing the pitch of the user's voice to simulate a female voice. You can also preview the voice changes before making a call, ensuring they achieve the desired effect.
Pros:

Pitch adjustment.

Can be connected to VoIP apps.

Cons:

Limited voice effects. (Only female voice.)

Not available on the official site, and lacking in security.

The voice is a little unrealistic.

---
6. Girl voice changer- Call voice
This app is similar to the previous phone call voice changer, should download from third-party websites, focusing on female voice changing, and some risk use. So we won't repeat the introduction here. The only difference is that the app also includes a media player for recording notes and memos.

---
7. VoiceFX
VoiceFX is a voice changer and voice recorder application that allows you to transform your voice and your music with audio effects. It offers voice-changing effects like chipmunk, autotune, robot, and kid voice. The app also supports recording your voice and applying audio effects, saving it to set them as phone ringtones or notification tones.
Pros:

Live playback and streaming.

Integration with music.

Cons:

Security concerns.

Has loud noise.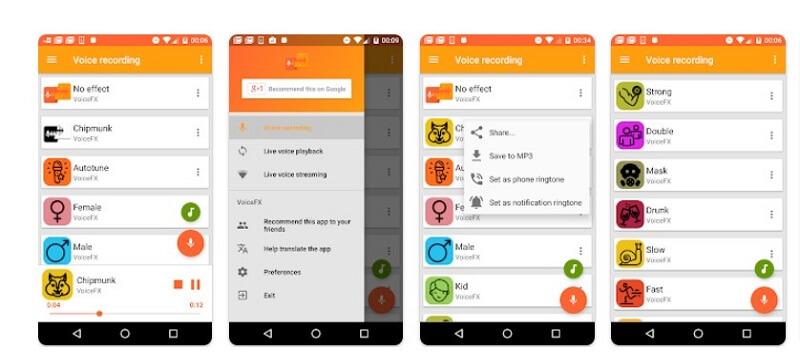 Conclusion
There are 7 different phone call voice changers available. Hope It has helped you find the perfect voice changer for your needs. Also, If you're looking for a voice changer for PC, Wootechy SoundBot is a great option. It's not only for phone call voice changing, you can also modify your voice in real-time during live chats, online gaming, or streaming with a large number of voice filters. Try it now and see if it meets your needs!