WhatsApp is a great messaging app that lets users conveniently communicate with family and friends for free. However, it's reported that most users ask a question about how to block someone on WhatsApp whithout them knowing. Because there will be times when the users want to keep away from somebody's bothering.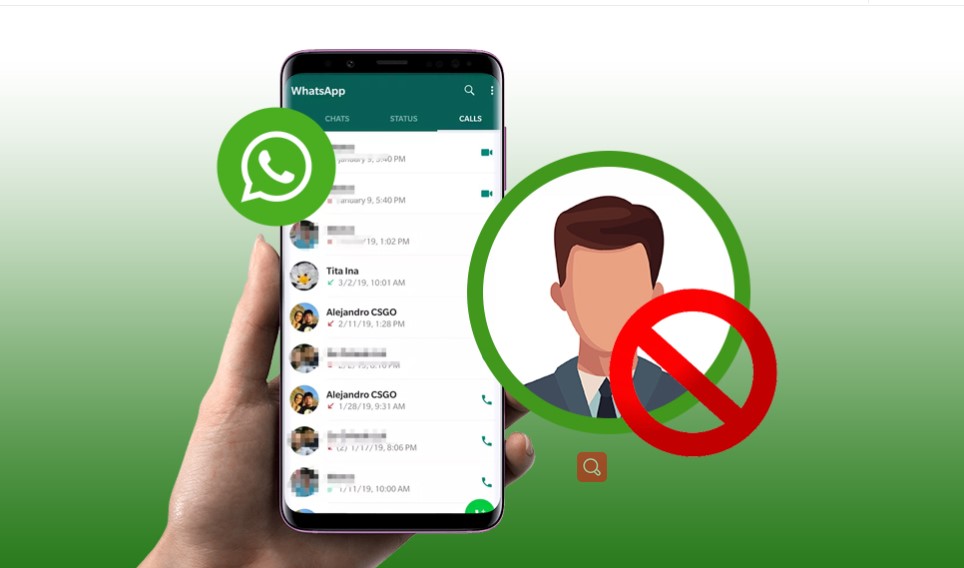 Therefore, this post is right here to outline 3 useful methods to help you troubleshoot how to remove someone from whatsapp without them knowing.
Part 1. Is It Possible Block Someone on WhatsApp Without
Them Knowing?
Yes ! You can block someone on WhatsApp without them knowing. One of WhatsApp's best features is its ability to allow users to block others from contacting them.
When a user blocks someone on WhatsApp, that person will no longer be able to see the user's profile picture or status updates, or have his messages delivered. If you are being harassed, you certainly can block someone on WhatsApp without them knowing.
What Happens When You Block Someone On WhatsApp?
He cannot see any update of yours status, profile photo.
He won't know your "last seen"; timetamp and "online information" .
He won't be removed from your WhatsApp list unless you delete him.
You won't recieve any message or call from him, and vise verse.
You still can read the chats history shared between you and him only if the chats history won't be cleared.
Part 2. How Do You Block Someone Without Them Knowing on WhatsApp?
Sometimes, we will feel annoyed when somebody keeps bothering us, or we'd not like some persons to see our status. If you also have the trouble, you must come to the right place.
Keep reading, this article will bring three effective methods to help you about how to block someone without them knowing WhatsApp. These methods work for WhatsApp on both Android and iPhone devices.
Method 1: Via the WhatsApp Chats
This method involves using WhatsApp's built-in blocking feature to block a contact.
The steps to block someone within a WhatsApp chats:
Step 1 Open the chat with the person you want to block and tap on his name at the top of the screen.
Step 2 Scroll down and tap on Block.
Step 3 A pop-up will appear asking if you're sure you want to block the contact, tap on Block again to confirm.