Unlocking your AT&T device can be a game-changer, giving you the freedom to use your phone with any carrier. But what is an AT&T Network Unlock Code, and can AT&T provide it? In this comprehensive guide, we'll unravel the mysteries surrounding network unlock codes, how to get one, and what they mean for your device. Let's dive in!
Part 1. What is AT&T Network Unlock Code?
When you purchase a new phone, it often comes with a catch - it's locked to a specific carrier, in this case, AT&T. What does this mean? Well, it means your device is bound to AT&T's network, and you can't simply switch to another carrier even if you want to. But the good news is, there's a way out – the AT&T Network Unlock Code.
An AT&T Network Unlock Code is a unique code used to unlock a mobile device, typically a smartphone, from the AT&T network, allowing it to be used with other carriers or SIM cards. Here's how you can obtain and use it:
Think of it as a digital key that opens the door to using your device with any other carrier. Whether you're traveling abroad or simply want to switch providers, this code is your ticket to freedom.
Note
There is no single universal "unlock code" for all AT&T devices; each device will have its unique code.
Part 2. Is it Possible for AT&T to Give Me Network Unlock Code?
Yes, it is possible for AT&T to provide you with a network unlock code for your phone. But you have to meet certain requirements to get the AT&T network unlock code, which we have listed below:
Your device must function correctly on AT&T's networks.

Your device should not be associated with any fraudulent activity.

Your device must not have been reported as stolen or lost.

If you're a current customer, ensure that you've settled all outstanding installment payments or contract dues on your phone account.

For postpaid accounts, your device should have been active for a minimum of 60 days, and there should be no unpaid balance or past-due payments.

Your device should not be actively associated with another AT&T customer's account.

If you're using a prepaid device, it should have been in service for a minimum of six months.

If your device is registered under a business account, you'll need to obtain your company's permission for unlocking.
Part 3. How to Obtain AT&T Network Unlock Code for Free?
To obtain an AT&T network unlock code for free, you can follow these steps:
The default AT&T unlock code is usually "0000". You can try this code first to unlock your phone.

Visit the official AT&T device unlock page.

On the website, you'll find options to "Unlock your device" and "Check your Unlock status." Select "Unlock your device."

You'll be prompted to fill out an unlock request form. This form requires essential information about your AT&T account and device.

Enter your device's IMEI number. This unique identifier is crucial for the unlocking process. To find your IMEI, dial *#06# on your device or or go to your device settings.

Carefully read and understand the terms and conditions associated with unlocking an AT&T device. If you agree, check the box to confirm your consent.

Once you've filled in all the required information and accepted the terms, click the "Submit" button to initiate your unlock request.

Shortly after submitting your request, you'll receive a verification email from AT&T.

Open the email and click the provided link within 24 hours to receive the AT&T Network Unlock Code for your device free of charge.

AT&T will notify you of the status of your unlock request within two business days. If your request is accepted, they will send an email containing instructions on how to unlock your smartphone and the AT&T 16-digit network unlock code. You can use this code to insert a new operator's SIM card into your device.
By following these steps diligently, you can unlock your AT&T phone and enjoy the freedom to choose your preferred carrier.
Part 4. How to Unlock an AT&T Phone without AT&T Network Unlock Code?
If you are looking for a way to unlock a locked AT&T phone or any other Android phone with different carriers, then iDelock for Android can help you achieve the goal. This is an unlocking tool for Android that works on any kind of carriers, no matter you are a user of AT&T, T-Mobile, Sprint, or Verizon. It can unlock your Android device without any data loss.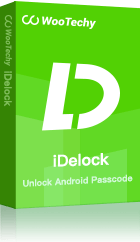 Highlights of Wootechy iDelock (Android)
Unlcok Android screen locks including password, pattern, PIN, face recognition, and fingerprints. You name it.

Remove Samsung screen lock without data loss.

Support removing Google FRP (Factroy Reset Protection) without password and bypassing Google account verification.

Works on 6000+ Android models and even the latest Android OS 13.
How to Use iDelock for Android to unlock AT&T Phone?
To begin the process with WooTechy iDelock (Android), start by launching the application. On the interface, locate and choose the "Remove Screen Lock" option.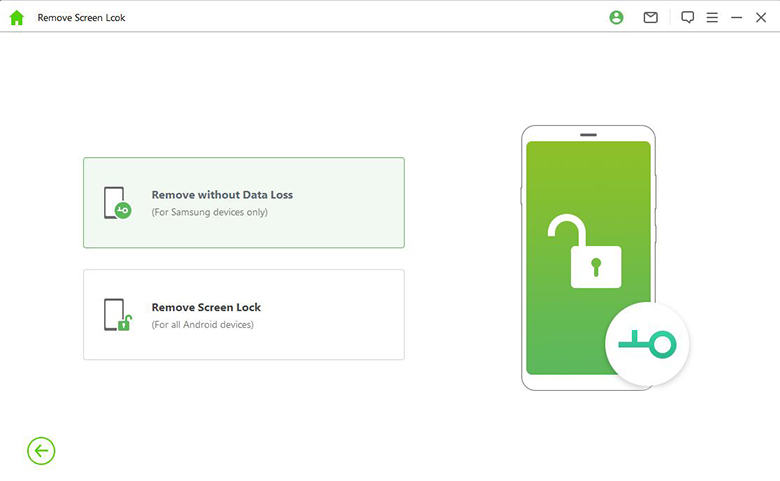 On the subsequent screen, carefully verify your device information. If you happen to spot any errors, you can manually correct them. After confirming the accuracy of the information, proceed by clicking on the "Confirm" button.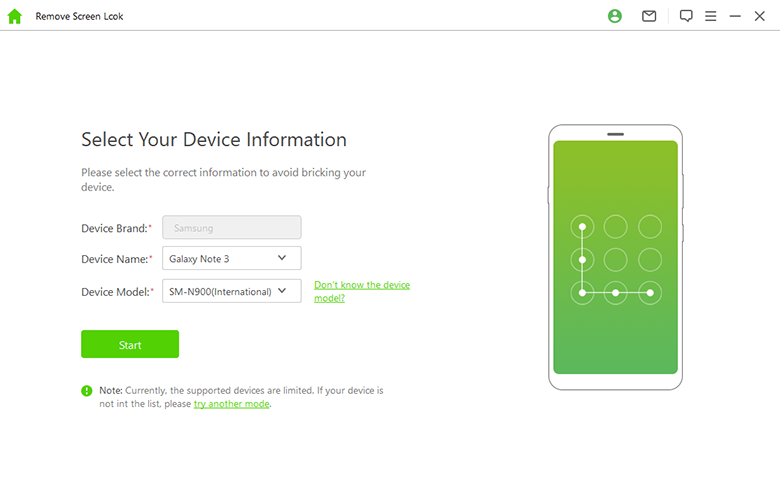 iDelock will then generate the necessary data package for your phone. To continue, simply click the "Download" button.
Once the package is prepared, select the "Start to Unlock" option. iDelock will initiate the bypass process, which typically only takes a few minutes to complete. Following this, you'll have the opportunity to set up your phone as if it were brand new, free from the constraints of the previous screen pattern.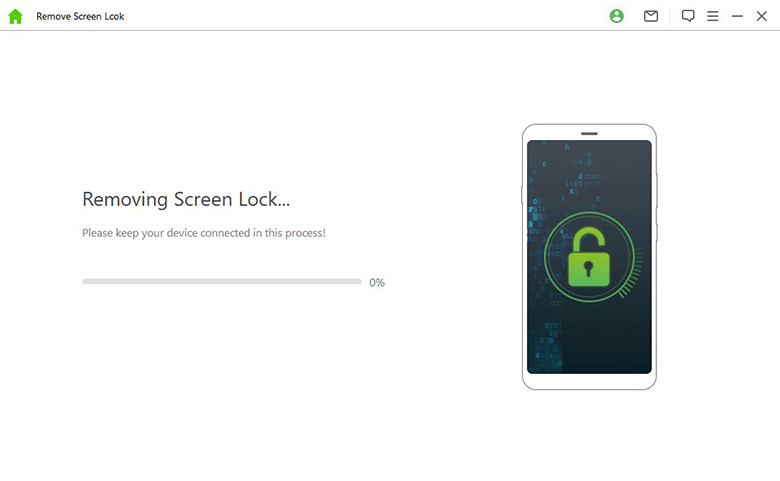 Conclusion
Understanding what the AT&T Network Unlock Code is and how to obtain it is the first step toward that freedom. Whether you meet the eligibility criteria for a free unlock code or explore alternative solutions like iDelock for Android, the power to take control of your device is in your hands.
So, if you've ever wondered how to break free from the confines of carrier restrictions, this guide has provided the answers you seek. It's time to unlock the full potential of your device and embrace a world of connectivity on your terms. Say goodbye to limitations and hello to endless possibilities. Your smartphone is now truly yours to command.