WhatsApp stickers have become very popular over time and people enjoy using them as they can convey our feelings better than texts. Sometimes, all you need to do is sending a sticker and your friend immediately knows what you mean.
However, even as you download WhatsApp stickers, they're only saved to your application, and you can access them in the WhatsApp chat boxes only. So, if you purchase a new phone or want to use WhatsApp stickers on some other applications, for instance, Telegram, you will have to export WhatsApp stickers to the new phone or applications.
The question is, how to export WhatsApp stickers? Don't worry, this guide is all for your help and guidance.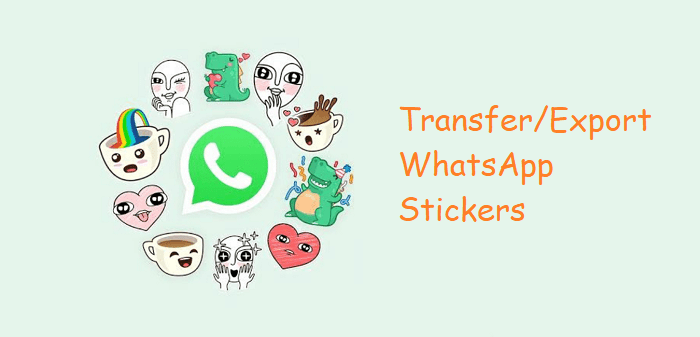 Part 1. How Do You Export Top Stickers from WhatsApp?
For Android device, you can navigate to Files > WhatsApp folder > Media > WhatsApp Stickers folder to find out the place where the WhatsApp stickers you use are stored. For iPhone device, however, you cannot find out the concrete place where the stickers are stored directly.
The WhatsApp stickers that you download on your phone. So, if you want export them to your computer, you need to export stickers from WhatsApp.
Well, there are two ways to accomplish it, neither of which is difficult.
Way 1:
Export Top Stickers from WhatsApp

at Once

With the increasing popularity of stickers, most users would like to use stickers on WhatsApp. As time gone by, you may collect a large number of interesting stickers. However, It'll be a headache when you want to export all these WhatsApp stickers to yor computer.

Well, luckily, A terrific tool --WooTechy WhatsMover can be help you out, which allows you to easily export all the WhatsApp stickers you want to the computer at one time with the fastest speed. With this tool, you can also check the stickers you exported whenever you want, bringing you a great convenience.
WooTechy WhatsMover -- the Perfect Tool to Export Your WhatsApp Stickers
750.000+
Downloads
Support to export seamlessly all the WhatsApp stickers on your iPhone or Android device to the computer.

Allows you to export each or all the stickers backup and read them in suitable formats (such as PDF/CSV/XLS ) on your computer.

Available to extract your stickers without any limitation and with 100% security.

Ensure to export all the stickers in a high success rate.

Aside from its export function, WhatsMover also allows you to transfer WhatsApp stickers to new phone with 100% security.
Let's have a look at how to export WhatsApp stickers using WhatsMover.
Step 1 Connect your phone to the computer and launch the WhatsMover tool. Once your device is recognized, select the Back Up WhatsApp on Devices option and start the backup of all your WhatsApp data.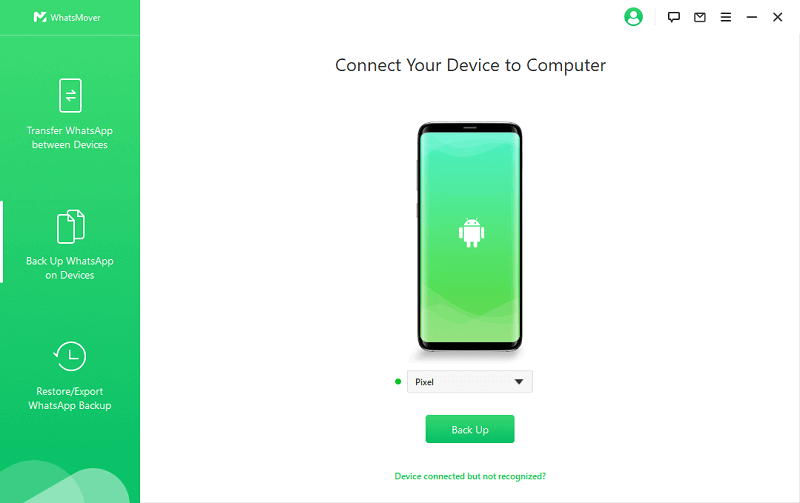 Step 2 After the backup is completed, select the Restore/Export WhatsApp Backup option, choose the recently created backup, and then click on Export to Computer.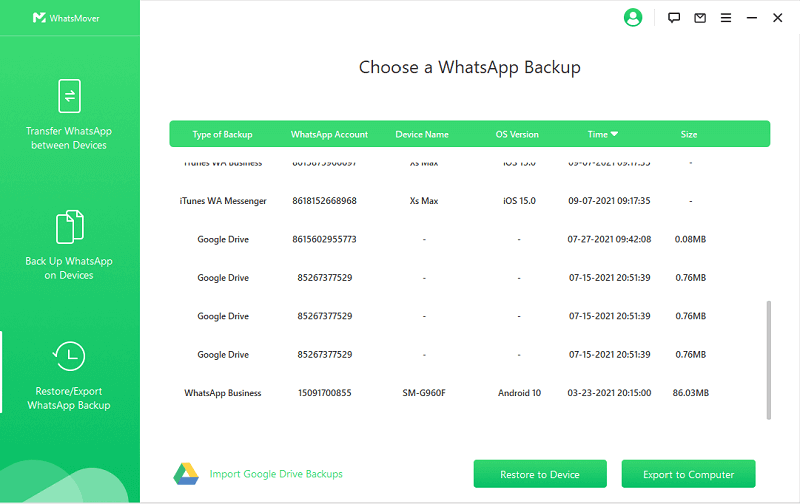 Step 3 You can preview the backup files and select the file or folder that contains your WhatsApp stickers collection, finally click on the Export button.
That's it! Wait for the export to get completed. Once that's done, you'll find the file of WhatsApp stickers on your PC at your chosen location.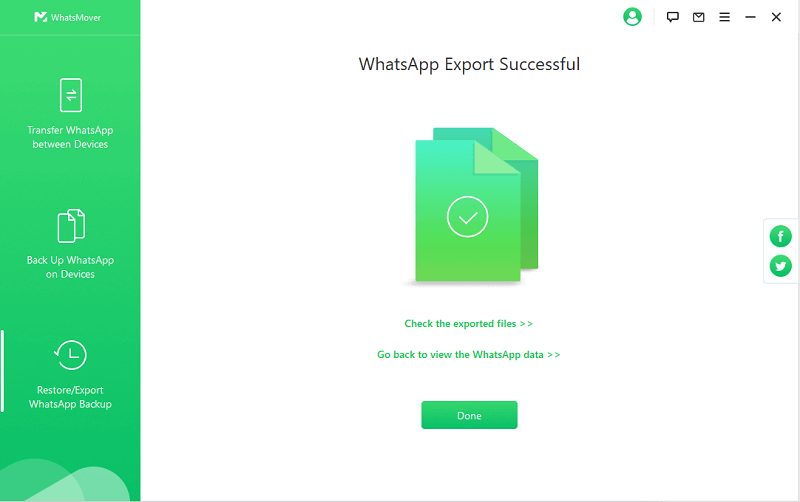 WooTechy WhatsMover -- Video Guide to Exporting WhatsApp Contacts to Excel in 2022:
Way 2:
Export Top Stickers from WhatsApp

One by One

There is another way to export your WhatsApp stickers to computer, which is its internal function : That's to export WhatsApp chats or stickers using WhatsApp Export Chat.

However, it can only export one chat at once, which consumes tons of your time. If you want to go by this method, you need to ensure that all the stickers that you want to export are added to one single conversation on your WhatsApp Messenger. Once you do that, you can follow the steps explained below to complete the export.

Step 1 Open the conversation where you added all the WhatsApp stickers that you want to export.

Step 2 Choose the three dots at the top right corner of the chat window, tap on More > Export chat.

Step 3 You will be redirected to which app you want to export to. Email may be the priority option of most users, but you can also choose Google Dive or other apps as you like.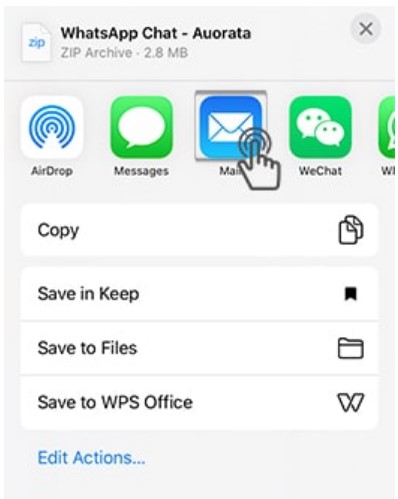 For example, if you choose the email to export the stickers, just select whether you want to attach media or not, then fill the email address to which you want to export the stickers, and hit the Send button.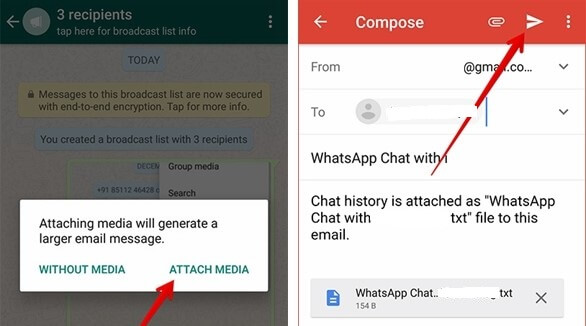 Step 4 After that, log into your email account and you can retrieve all the exported WhatsApp stickers.
Note
The disadvantage to use WhatsApp Export Chat is time-consuming. Additionally, you cannot export more than 40,000 messages at one time. So, if you need lots of messages to export and want a quick method, be sure to try the
WhatsMover method
.
Part 2. How to Transfer WhatsApp Stickers to New Phone?
The easiest way to transfer WhatsApp Stickers to new phone will be using the file manager (Android only). Here are the steps that you need to follow.
Step 1 Open the File Manager application and go to the Internal Storage.
Step 2 Navigate to WhatsApp folder > Media > WhatsApp Stickers folder. Here you can see all the stickers that you have sent or received.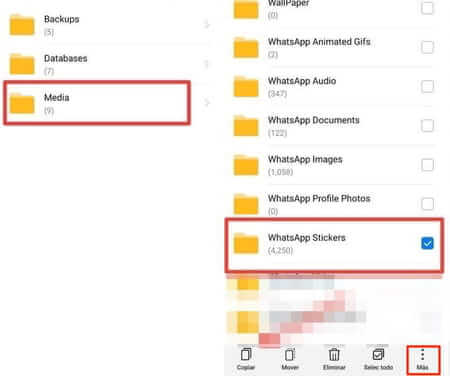 Step 3 Connecting both your Android phones to the computer, then copy and paste the WhatsApp stickers folder to the corresponding folder on your new device.
Part 3. How to Export WhatsApp Stickers to Telegram?
Like WhatsApp, Telegram is another popular messaging app, which both attract a number of users. Most users would like to use both of these two apps to communicate with their family and friends. But recently, it's reported that many users have a anxiety about how to export the interesting stickers from our WhatsApp to Telegram.
To be honest, it's not as diffcult as they regard to export WhatsApp stickers to Telegram. Let's find out how to remove this anxiety.
On Android
Follow these steps to export the stickers from WhatsApp to Telegram on the Android phone.
Step 1 Open your File Manager and select WhatsApp > Media > WhatsApp Stickers.
Step 2 Tap on the three dots icon on the upper right corner to select all, then click the Share button.
Step 3 You'll see a list of applications on which you can share the folder. Select Telegram and then Saved Messages in the next menu.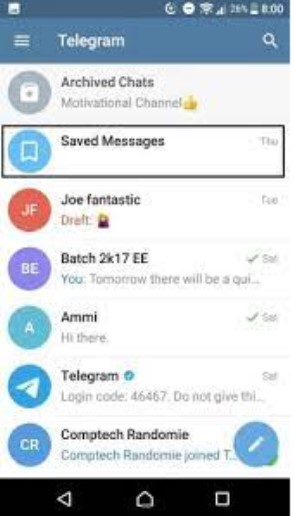 This archived chat will become your WhatsApp Stickers library on Telegram, and you can easily use them on the application from there.
On WhatsApp Web Version
You can also export WhatsApp stickers to Telegram using the WhatsApp Web Version. Here are the steps to follow.
Step 1 Open WhatsApp Web on you computer and log in to your WhatsApp account.
Step 2 Open a conversation on your WhatsApp that has the stickers that you wish to export.
Step 3 Right-click on each sticker and select the Save image as option.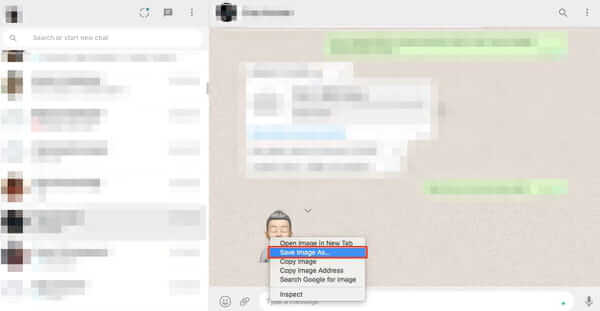 Step 4 In the pop-up window, choose the location where you want to save the sticker, and then click on the Save button.
Step 5 Now, open Telegram Web and log in to your Telegram Account.
Step 6 Go to your private chat here called Saved Messages. In this chat, drag all the WhatsApp stickers that you've saved as images.
That's it. The stickers will load in the chat, and then you can use them on Telegram as well.
Final Verdict
So, that's how you export WhatsApp stickers to a new phone, PC, or Telegram. We hope that this article was helpful and you're finding it easier to use WhatsApp stickers on multiple applications now.
And if you want to export all WhatsApp stickers to PC at once, then the WooTechy WhatsMover - WhatsApp Restore software is the best choice for you - it is efficient, secure and super easy to use.
Just click the Download Now button below, you can have this smart software!