Voice changing is a key part of pranking others. Usually, people will try to change their voice by either speaking through their nose, restricting airflow in their throat, or speaking with a handkerchief. All these forms of disguise are not near realistic, and they can hurt a person when trying to prank. Therefore, you should not struggle with changing your voice using these forms of disguise.
There are prank call voice changers that you can use instead of them. However, if you do a random search online, you will find plenty of prank-call voice changer apps. But only some of the tools you will find in your search result are worth your time and data. Hence, this article has narrowed down the list to bring you the best prank call voice changer apps.
Part 1. The Best Prank Call Voice Changer on PC
One of the top prank call tools you can have on your PC is WooTechy SoundBot. It has over 125+ voice filters you can use to disguise your voice. It has an interface that is suitable for both beginners and experts. You can use this prank tool in a live chat, call, or game, etc.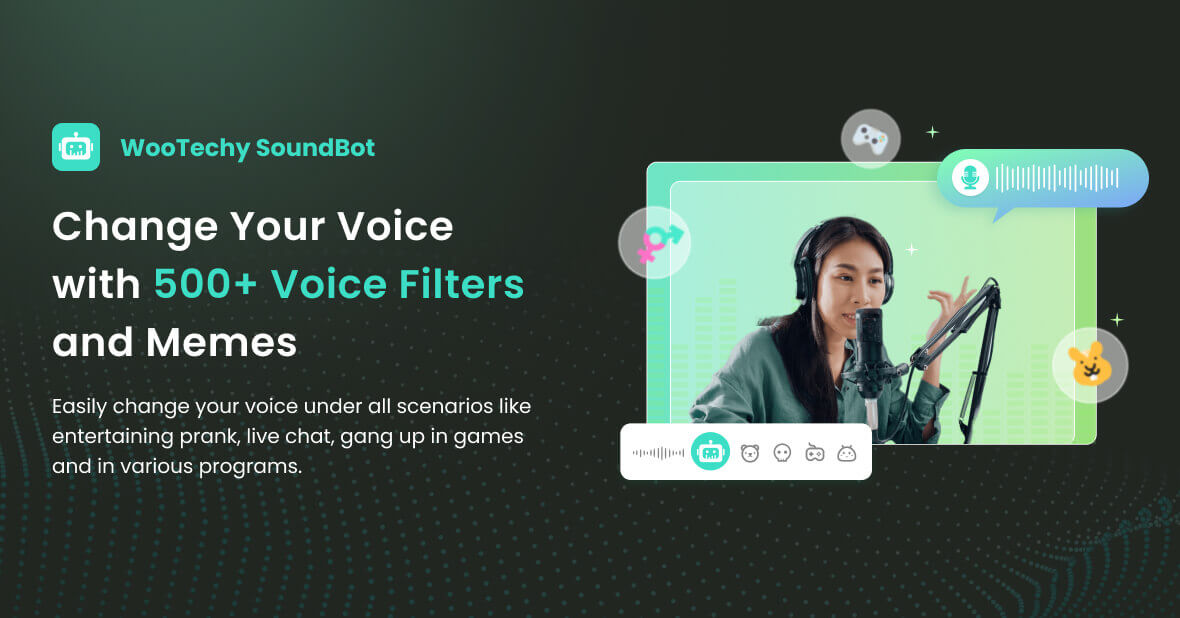 Whichever platform you use to give calls, you can use WooTechy SoundBot to change voice as long as you can change input and output devices in these platforms. Additionally, the app can be used to produce a prank voice and saved as a recording. Then, this recording can be exported or shared through the app for use on various other platforms.
SoundBot – Prank Call Voice Changer on PC
75.000.000+
Downloads
You can use SoundBot voice changer on various programs such as Discord, Zoom, Skype and Twitch to prank your friends on calls.

Apart from different voice like male-to-female or vice versa to prank people, there are 400+ sounds effects to double up the fun.

It has the keybinds feature for playing prank sound effects without jarring ongoing audio.

Being user-friendly, Soundbot has the noise reduction feature to ensure your voice changing quality.
How to use the prank call voice changer:
Download and install the app on your PC. Open the app and customize its usage by picking your preferred input and output devices.
From the VoiceBox tab, choose your favorite voice to start pranking.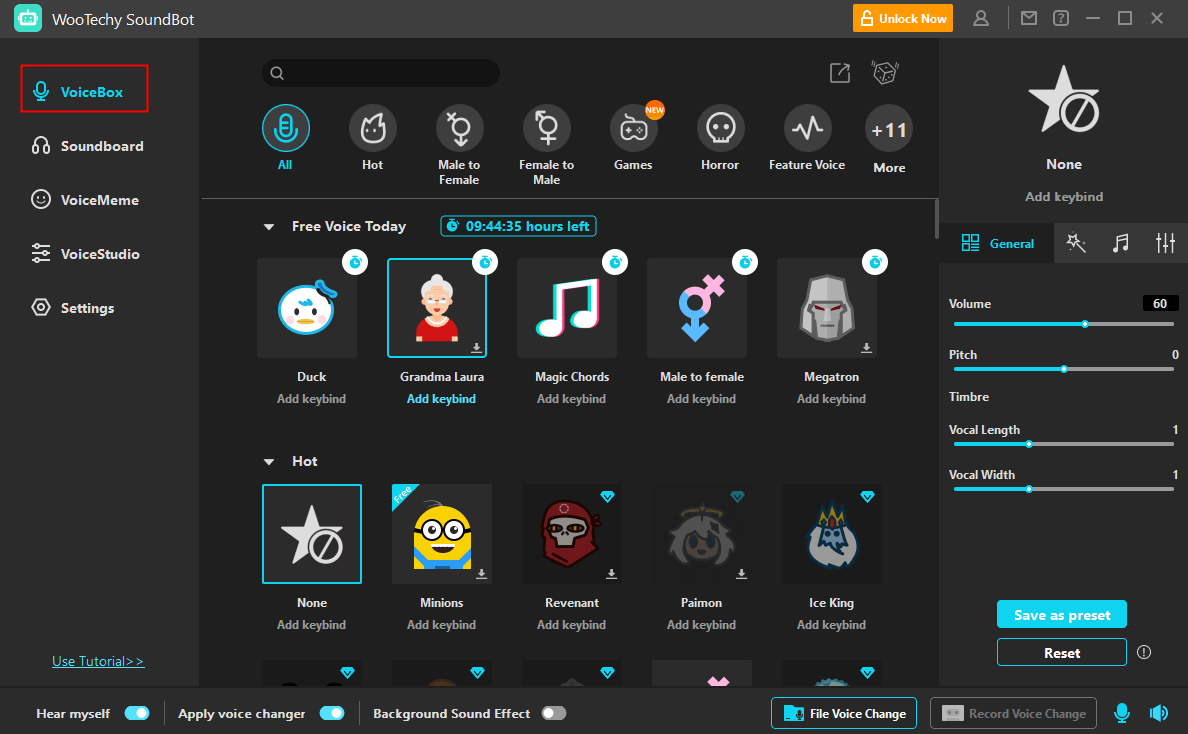 Tip
To have the prank call voice changer on a specific program, you can check out
here
to do the settings and change your voice.
Part 2. Prank Call Voice Changer Apps on Mobile
If you need prank call voice changer apps on your mobile device, this section lists four options.
1. Prank Dial
You can create a voice changer prank with a Prank dial. It is an Android app for changing voice and making prank calls. You can use the app to make over hundred prank calls. Additionally, you can save your loved one's reaction to a prank call. And you can share saved recordings with other people. Below is how to use the app.
Download and install the app. Grant permission to access storage and contact.
Select a prank call scenario. Pick a loved one you want to prank call.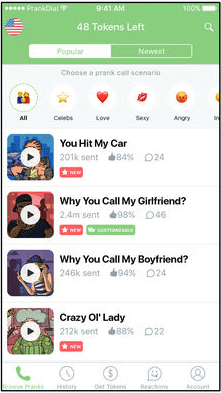 2. Ownage Pranks
The app was created by renounced prankster by the same name - Ownage Pranks. The app was an initiative to help his over 5 million YouTube subscribers to impersonate voices in his prank video. Even when you do not have a prank scenario, the app has pre-recorded calls that you can choose from for inspiration. However, you have to pay between $0.99 and $27.99 per item. Here is how to use the prank call voice changer app by Ownage Pranks.
Download and install the app from Google Play Store.
Select the contact you want to prank and make a call.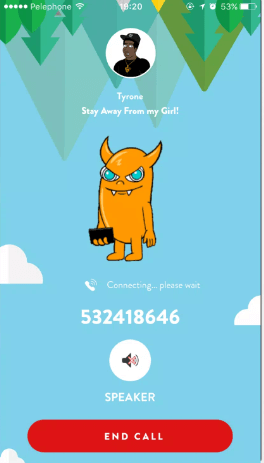 3. Voice Changer Prank Calls
The uniqueness of this app is that you can check your prank voice before calling by using the preview feature. You can even change your voice during a call multiple times. Likewise, users can add background sound effects to their live calls to make the prank more original.
As you use features in the app, you will earn free credits to use on the app. Below are the steps for using this prank call voice changer app.
You can get the app for your Android and iOS device. Open the app and grant the needed permissions.
Click the call button at the bottom of the screen and input the contact you want to prank.
Tap on Call by using your preferred voice option and include background noise.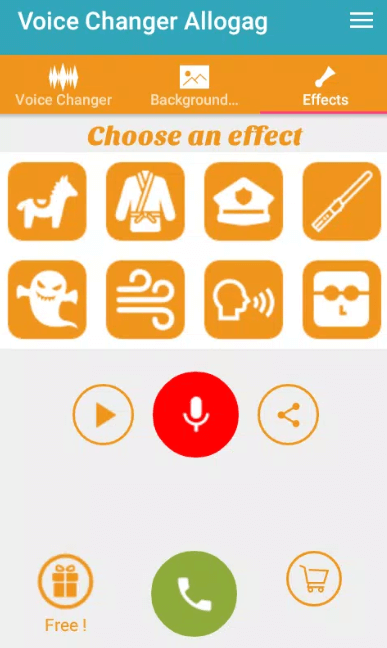 4. Live Voice Changer - Prankcall
This app has dozens of unique voices that you can pick to prank your callers. It will help you make funny voices without anyone detecting that it is you. There is also the option for choosing either male or female voices for your prank.
Additionally, you can create a new voice by mixing different voices together. It is free to download, but there are in-app purchases that you can pay for. Unlike other prank call voice changers, Live Voice Changer – Prankcall does not require an internet connection. Follow these steps to use Prankcall.
Download and install the app from Apple's App Store. Change your voice on the app.
Make a prank call.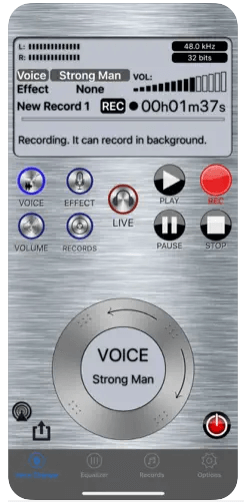 Conclusion
Pranking is fun and very engaging during calls, family functions, or get together with friends. You can use live voice changer prank call apps without hurting your voice or wasting your data. By installing our WooTechy SoundBot, you can start making prank calls on your PC.
You can even prank your gaming partners, live audience during an online show, or share prank recordings with loved ones. Lastly, this article has listed prank-call voice changer apps you can use on your mobile device.