The tech world is buzzing with excitement, as Apple's next flagship, the iPhone 15, is expected to make its debut. While Apple has kept a tight lid on official details, rumors and leaks, which fueled by WWDC on June, have given us a glimpse of what to expect from this eagerly awaited device.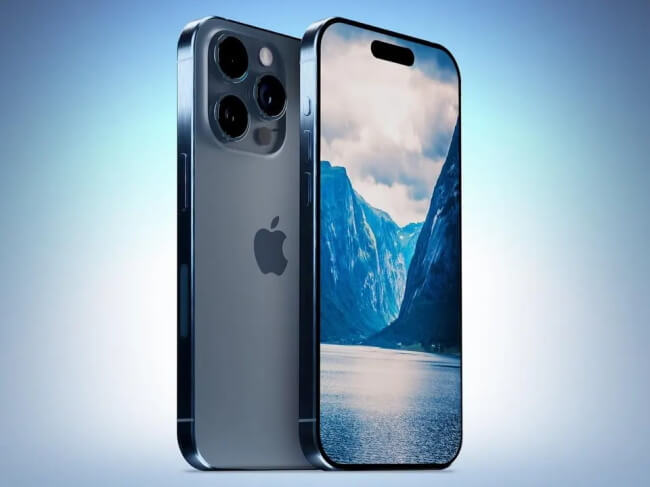 iPhone 15: Release Date and Pricing
Many eager to find out when does the iPhone 15 come out. The release date of the iPhone 15 has been a hot topic in the tech world.  Apple typically holds a major product launch event in September. As usual, the iPhone 15 will be released on Tuesday, September 12 at 10 am PST. Exciting!
Another thing that people wonder is how much will the iPhone 15 cost. Apple traditionally follows a tiered pricing structure, offering different price points based on the model and storage capacity.  Here are a list of expected price of iPhone 15:
iPhone 15 Model Expected Starting Price
| iPhone 15 Model | Expected Price |
| --- | --- |
| iPhone 15 | $800 - $850 |
| iPhone 15 Plus | $900 - $950 |
| iPhone 15 Pro | $1099 - $1499 |
| iPhone 15 Pro Max | $1199 - $1599 |
iPhone 15: New Design
Apple is known for its design prowess, and it's no surprise that expectations are high for the iPhone 15's aesthetics. While no official images have surfaced, iPhone 15 leaks hint at the possibility of a sleeker and more streamlined design. This could involve changes in materials or form factor, keeping in line with Apple's commitment to innovation.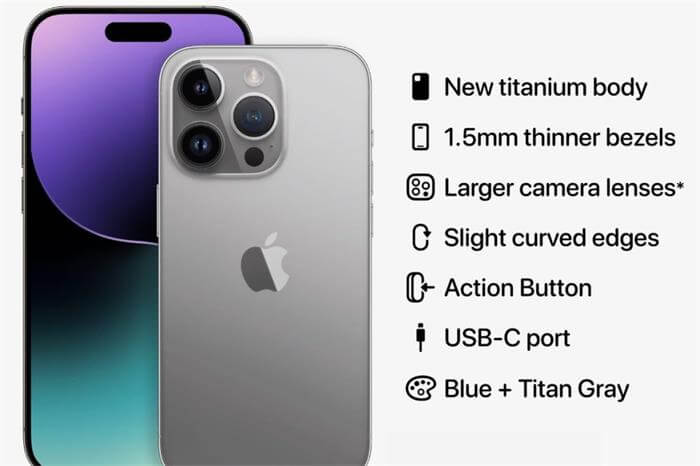 1

Thinner Bezels and Redesigned Body

Reports from multiple sources, including Bloomberg and CNET, suggest that the iPhone 15 will feature thinner bezels around the display and a redesigned body. This design evolution aims to maximize the screen-to-body ratio, providing users with a more immersive visual experience.
2

USB-C Port

One notable change is the expected introduction of a USB-C port, replacing the traditional Lightning port. This move aligns with industry standards and offers faster data transfer and charging capabilities.
3

Potential Colors and Finishes

While exact details vary among sources, there's speculation about new colors and finishes for the iPhone 15. Forbes suggests the possibility of vibrant new color options, adding a fresh aesthetic dimension to the lineup.
| iPhone 15 Model | Expected Price |
| --- | --- |
| iPhone 15 (Plus) | Space Gray, Silver, Gold, and possibly more |
| iPhone 15 Pro (Max) | Blue, Gray, and possibly more |
| Additional Options | Green, Light Yellow, Pink, Red |
4

Enhanced Materials

Apple is known for its premium materials, and the iPhone 15 is expected to continue this tradition. While specific material changes are not confirmed, it's likely that Apple will use high-quality materials to enhance durability and aesthetics.

Ceramic Shield: It's possible that the iPhone 15 will continue to feature Ceramic Shield or introduce an improved version for enhanced protection.

Titanium or Enhanced Aluminum: There's speculation that the iPhone 15 Pro models may incorporate titanium or enhanced aluminum frames, which would contribute to both strength and aesthetics.

Sustainable Materials: The iPhone 15 may include more recycled or eco-friendly materials in its construction, aligning with Apple's environmental goals.

Improved Glass: The iPhone 15 may feature an upgraded glass material, offering better scratch resistance, clarity, and overall durability.
5

Action Button

The iPhone 15 is rumored to feature an innovative "Action Button" in place of the traditional mute/silent button. No more silent button for iPhone! This change aims to provide users with additional functionality and haptic feedback. While details may evolve as the device's release approaches, here's what we know so far:

The iPhone 15's Action Button is expected to serve multiple purposes. It may handle tasks related to muting the device, controlling volume, and potentially executing specific functions within apps.

Apple is likely to incorporate haptic feedback into the Action Button, providing users with tactile responses for various actions. This can enhance the user experience by providing subtle vibrations that confirm button presses.

The presence of the Action Button is closely tied to the iOS 17 operating system, indicating a seamless integration of this new hardware feature with the software.

his change signifies Apple's ongoing commitment to innovation and rethinking traditional hardware design, potentially improving user interactions with the device.
iPhone 15: Dynamic Island
Dynamica Island is a feature, first introduced on iPhone 14 Pro series, that aims to optimize the display real estate of iPhones, particularly around the notch area, to provide users with a more intuitive and versatile interaction with their devices.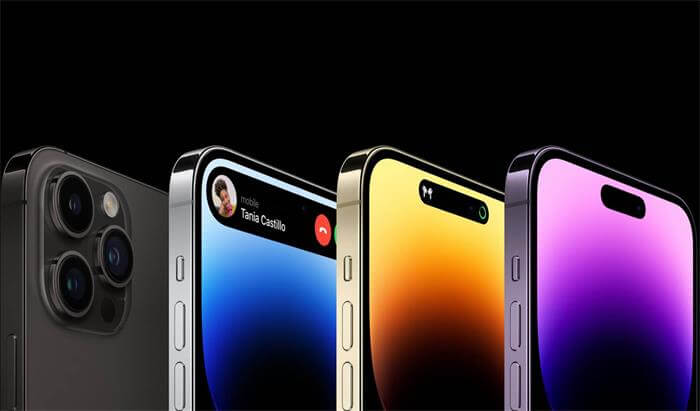 The Dynamic Island notch on iPhone 15 is expected to feature a redesigned design, potentially making it smaller or less intrusive than previous iPhone models. This redesign aims to offer a more immersive display experience. It incorporates an integrated proximity sensor, enhancing the device's ability to detect nearby objects and optimize display behavior accordingly.
Users can interact with Dynamic Island through various activities, such as viewing notifications, controlling Center Shortcuts, media playback, taking quick actions, checking battery status and activating Do Not Disturb mode, etc.
iPhone 15: Enhanced Display Technology
Apple has a history of improving display technology with each new iPhone release. While exact details for the iPhone 15 haven't been officially confirmed, here are some enhancements we can anticipate:
Apple may incorporate advanced OLED or Mini-LED display technology for the iPhone 15. This could result in more vibrant colors, higher resolutions, and potentially higher refresh rates for smoother scrolling and enhanced visual experiences.
The iPhone 15 Pro models may feature ProMotion technology, which offers adaptive refresh rates for smoother animations and improved battery life.
iPhone 15 would introduce an Always-on display mode, releasing on wallowing users to see essential information at a glance without fully waking the device.
iPhone 15: Advanced Camera Capabilities
Apple continuously pushes the boundaries of smartphone photography. Here's what we can expect in terms of advanced camera capabilities: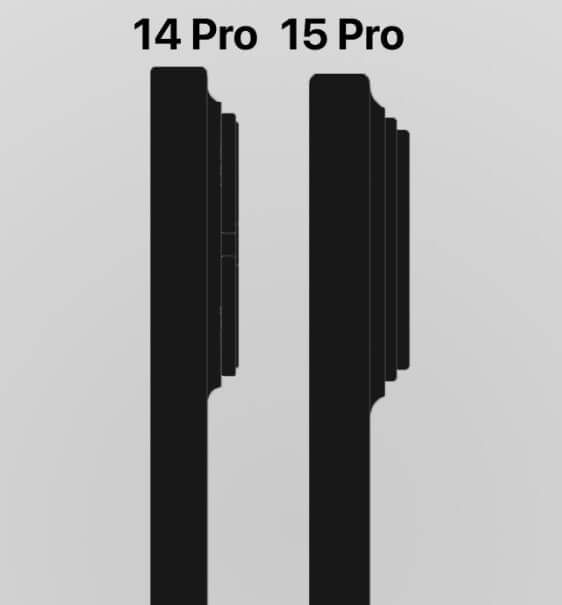 Hybrid Lens System
There are rumors of a revolutionary hybrid lens system for the iPhone 15's camera. This innovation could dramatically enhance low-light performance, offer improved zoom capabilities, and provide better image stabilization, ultimately elevating smartphone photography and videography.
Computational Photography
Apple is expected to continue its focus on computational photography, leveraging AI and machine learning to deliver even better results in various shooting conditions.
Enhanced Video Features
Anticipate improvements in video recording capabilities, including potentially higher resolution and frame rate options, as well as enhanced video editing tools.
iPhone 15: 5G Connectivity
Apple has been progressively integrating 5G capabilities into its iPhones, and the iPhone 15 is expected to continue this trend. The iPhone 15 is expected to build upon this foundation: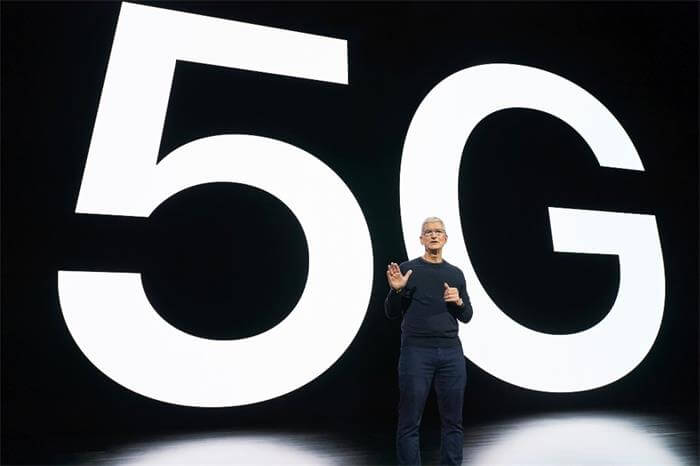 Faster 5G: Anticipate faster download and upload speeds, thanks to the continuous evolution of 5G technology. The iPhone 15 should provide even more reliable and high-speed 5G connectivity.
Expanded 5G Coverage: Apple is likely to work with carriers to ensure broader 5G coverage, allowing users in more regions to experience the benefits of 5G.
5G Features: Apple may introduce new features and capabilities that leverage the speed and low latency of 5G, enhancing experiences in areas such as augmented reality (AR) and gaming.
Should I Wait for iPhone 15?
Deciding whether to wait for the iPhone 15 or purchase the current model, like the iPhone 14, depends on your specific needs and priorities. Here are some factors to consider:
Reasons to Wait for iPhone 15:
Advanced Features: The iPhone 15 is expected to introduce new technologies, enhanced camera capabilities, and potentially better performance.

Longevity: Waiting for the latest model ensures you have the most up-to-date hardware, potentially extending the lifespan of your device.

Future-Proofing: If you want to stay on the cutting edge of technology and enjoy the latest innovations, waiting for the iPhone 15 is a good choice.

Resale Value: The latest iPhone models tend to have higher resale values, which can be important if you plan to upgrade frequently.

Software Support: Newer iPhones typically receive software updates for a longer duration.
Reasons Not to Wait for iPhone 15:
Immediate Need: If your current phone is not meeting your needs or is no longer functional, waiting may not be practical.

Price: The latest iPhone models are often more expensive at launch. Purchasing the current model could save you money.

Availability: Depending on demand, the iPhone 15 may have limited availability initially.

Incremental Changes: While there are advancements, some iPhone generations offer only incremental improvements, so the current model may suffice.
Ultimately, the decision to wait for the iPhone 15 or purchase the current model, like the iPhone 14, depends on your preferences and priorities. If you value having the latest technology and can wait, waiting for the iPhone 15 may be a wise choice. However, if your current phone no longer meets your needs, consider the current model, as it still offers excellent performance and features.
WooTechy iPhixer: Fix iPhone Errors After Update to iOS 17
75.000.000+
Downloads
Conclusion
the iPhone 15 is shrouded in anticipation and secrecy, making it one of the most talked-about tech releases of the year. As we eagerly await its official unveiling, these aspects will continue to shape our understanding of this upcoming device. Stay tuned for the latest updates as we count down to the launch of the iPhone 15. Guess we can find out tonight!