As easy as it seemingly is to back up WhatsApp data on iPhone and Android, not all backups get through. In fact, many users have reported that WhatsApp backup is stuck at 0% and not completed successfully. The reasons behind this could be a poor network connection, large WhatsApp backup size, insufficient storage, etc.
In this post, we shall deal with the WhatsApp backup stuck on iPhone and Android issue with 11 proven methods. However, before delving into the list below, ensure your WhatsApp backup feature is turned on and the network is active.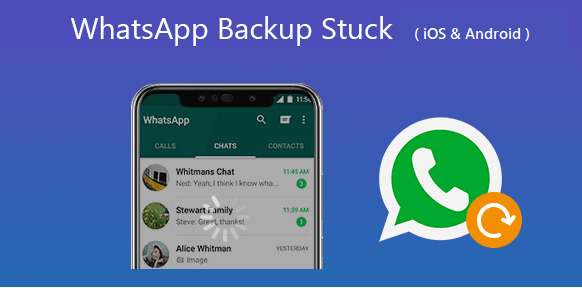 Fix WhatsApp Backup Stuck for both iPhone and Android
The causes of WhatsApp chat backup being stuck are numerous for Android and iPhone, and so are the fixes. Despite the obvious differences in the backup platforms of these two devices, some fixes for the problem are generic, let's check out.
1. Reboot the Device
Sometimes, it might be hard to nail down the exact cause of the WhatsApp backup stuck problem. The easiest fix in this scenario is to reboot your device to let all its functions and features restart.
On Android, keep pressing the power button and tap on Restart when prompted. For iPhone users, you may press the Volume Up/Down button and power button simultaneously.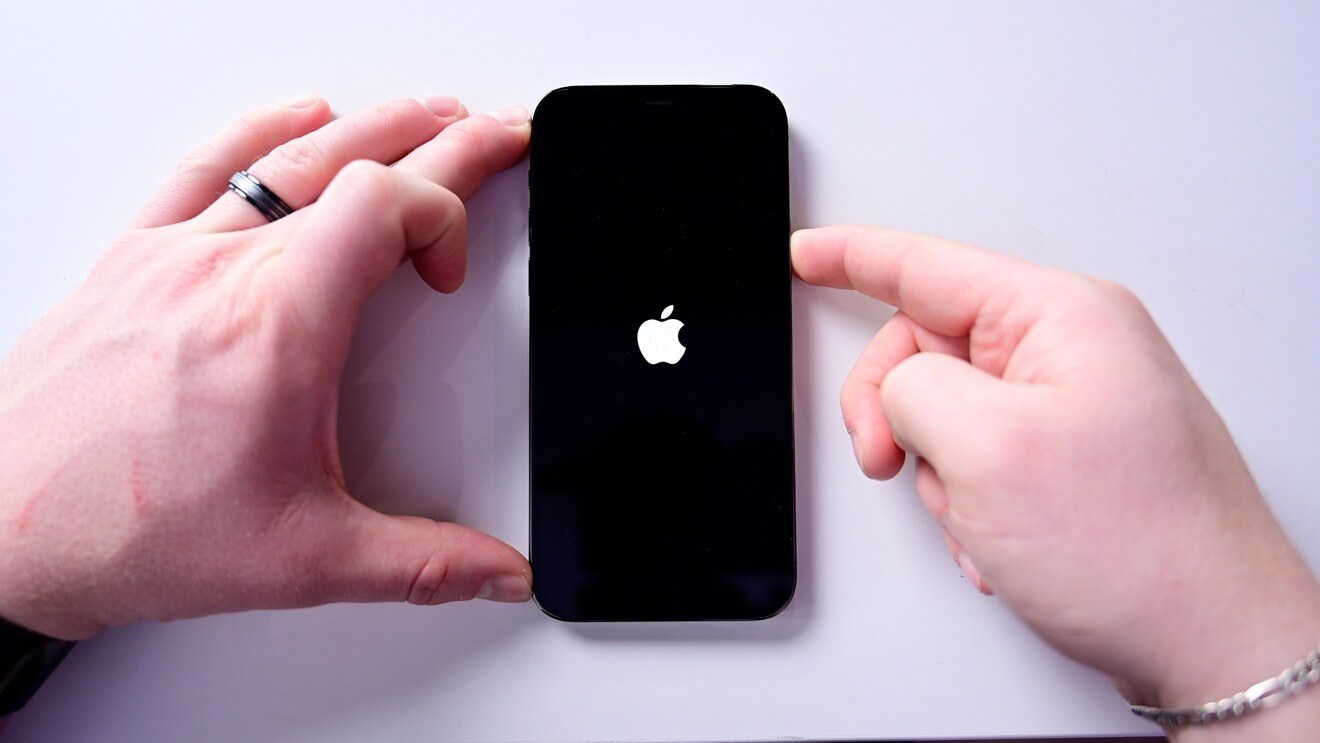 2. Leave the WhatsApp Beta Program
Truely, WhatsApp Beta allows you to enjoy first access to the app's newest features before it gets officially released. But it can sometimes be the culprit for WhatsApp backup stuck. To leave the beta program and go for the stable build, follow the steps below.
On iPhone
Open the TestFlight App > WhatsApp, then choose Leave beta program.
On Android
1. Go to Play Store and click your profile icon > Manage apps and device > Manage > WhatsApp Messenger.
2. Now scroll down to select the option to leave the beta program.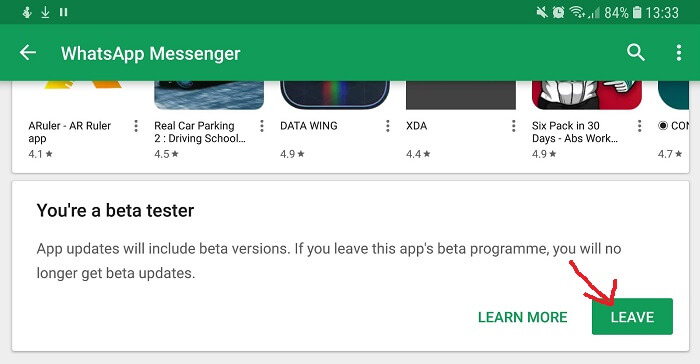 3. Update WhatsApp
An outdated WhatsApp may contain glitches that interrupt your backup process and lead to WhatsApp chat backup stuck.
WhatsApp frequently releases updates on Google Playstore and iOS app store, and as such, it is easy to miss out on some updates. In this case, all you need to do is to go to the app store, look for WhatsApp and update WhatsApp to the latest version available.
4. Check Google Drive/iCloud Server Status
Although the chances are low, the WhatsApp backup stuck on iPhone/Android issue might be due to server problems with Apple or Google Drive itself. To confirm the status of the Google Drive server, go to https://status.cloud.google.com.
For iCloud server status, go to https://www.apple.com/support/systemstatus.
5. Exclude Videos from the Backup
Videos are usually large, and too many of them can slow down your backup or cause it to stop. Removing these videos reduces the size of the data you are backing up significantly, especially if you belong to quite a few WhatsApp groups.
Open WhatsApp on either your iPhone or Android, then go to Settings > Chats > Chat Backup.
From here, disable the Include videos option.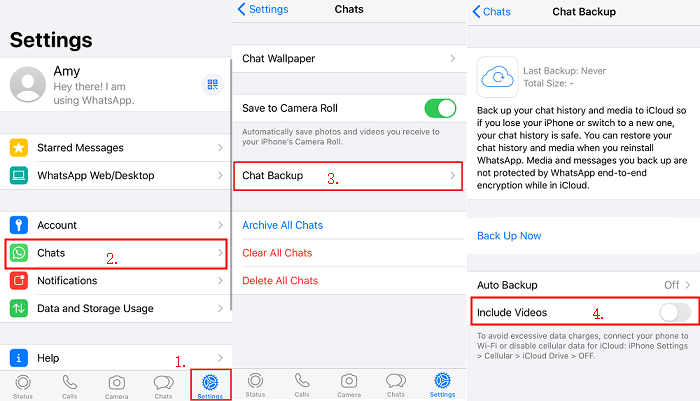 6. Delete the Existing WhatsApp Backup
If you have already created multiple WhatsApp backups on iCloud or Google Drive, problems like WhatsApp backup stuck may arise due to storage limitations. In this case, you need to delete the existing backup on these cloud services and try the backup again.
For iCloud, open Settings on your iPhone. Go to Profile > iCloud > Manage Storage > WhatsApp Messenger > delete the data. Now you can open WhatsApp and restart the backup process.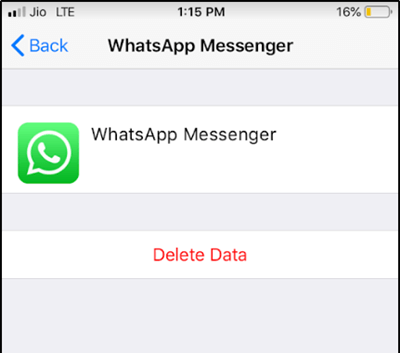 For Google Drive, open Google Drive and click the gear icon to visit its Settings. Then select Manage Apps > WhatsApp Messenger > select Options and delete the backup data.
Unique Solutions for WhatsApp Backup Stuck on iPhone
We have discussed some generic fixes for Android and iPhone in the section above. But with the difference in the operating systems, some fixes are unique to each device. Here, we will be taking you through fixes that are specific to WhatsApp backup stuck on iPhone.
1. Check iCloud Storage
iCloud is the default cloud backup platform for WhatsApp on iPhone. The iCloud, like most other cloud services, has storage limitations (5GB free storage). This storage space is bound to be exhausted at some point, and shortage of storage causes WhatsApp backup to get stuck on iPhone.
To check if you have enough storage space on iCloud for your WhatsApp backup, go to Settings > Profile > iCloud. You will see the remaining space in the iCloud window.
Note
The iCloud storage space should be at least 2.05 times more than the size of your WhatsApp backup.
If the space left is not enough for the WhatsApp backup, you can buy a 50GB iCloud plan on the Apple website or create WhatsApp backup on iPhone without iCloud.
2. Reset Network Settings
A simple network reset on your iPhone might be all it takes to solve the WhatsApp chat backup stuck issue. This is because you might have unknowingly altered your network settings leading to problems in the backup process. Just go to Settings > General > Reset and choose Reset Network Settings.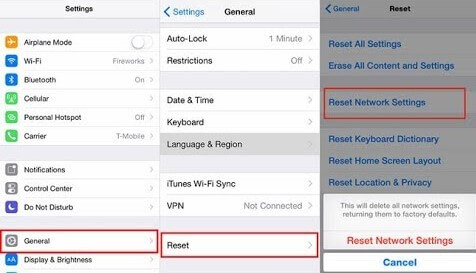 3. Change WhatsApp Auto Backup Settings
When your device carries out large WhatsApp backup frequently, it might lead to WhatsApp backup stuck on iPhone. For instance, if the frequency is set to "daily," a new backup might start before completing the last backup.
To solve this problem of your WhatsApp backup getting stuck at 0%, you can change the auto backup frequency to weekly or monthly. Open WhatsApp and follow the path below to change the frequency:
Menu button (three vertical dots) > Settings > Chats > Chat Backup > Auto Backup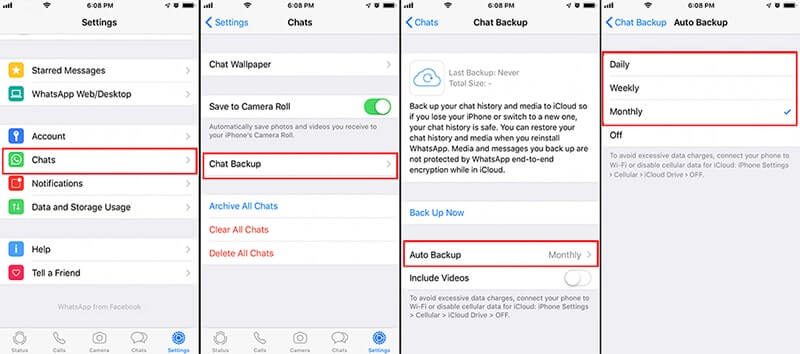 Unique Solutions for WhatsApp Backup Stuck on Android
1. Clear WhatsApp Cache
Cache improves the user experience on WhatsApp, but it can sometimes cause WhatsApp backup to get stuck on Android. To clear your WhatsApp cache, open the Settings app and go through the path below:
Apps > WhatsApp > Storage > Clear Cache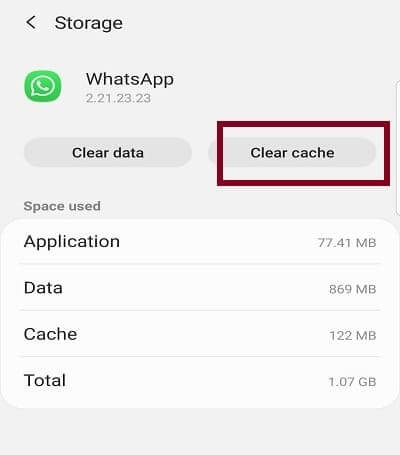 2. Update Google Play Services
Google Play Services go a long way to ensure that most of your apps and other services are working perfectly in the background. Hence, if these services are outdated, it might cause WhatsApp to malfunction.
To fix this, navigate to Settings > Apps (Apps & Notifications for some Android devices) > Google Play Services > App details in store > Update.
Alternative Way to Back Up WhatsApp Data Safely
If you are facing WhatsApp chat backup stuck and can't save your important messages, why not consider a better and FREE alternative to get the job done. Thankfully, you can carry out hitch-free and fast iPhone and Android WhatsApp backup with the help of WhatsMover -WhatsApp Transfer.
This tool effectively backs up your data locally on computer, thereby eliminating storage limitations and ensuring data safety.
WhatsMover - Best WhatsApp Management Tool
750.000+
Downloads
Backs up WhatsApp chats, photos, videos, and other attachments on Android/iPhone.

No storage limits as it saves your backup locally on your computer.

Do not overwrite or delete old backups as WhatsMover saves each backup separately.

Transfer WhatsApp data from Android to iPhone and iPhone to Android directly.
Back Up WhatsApp in 3 Simple Steps
Connect your device to the computer. Then launch the WhatsMover software and select the Back Up WhatsApp on Devices option from the left panel.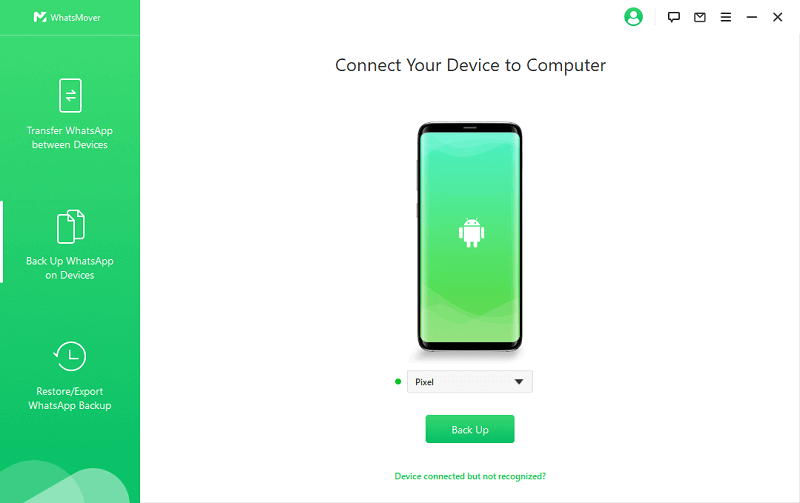 The backup process will start immediately; the time needed depends on your data size.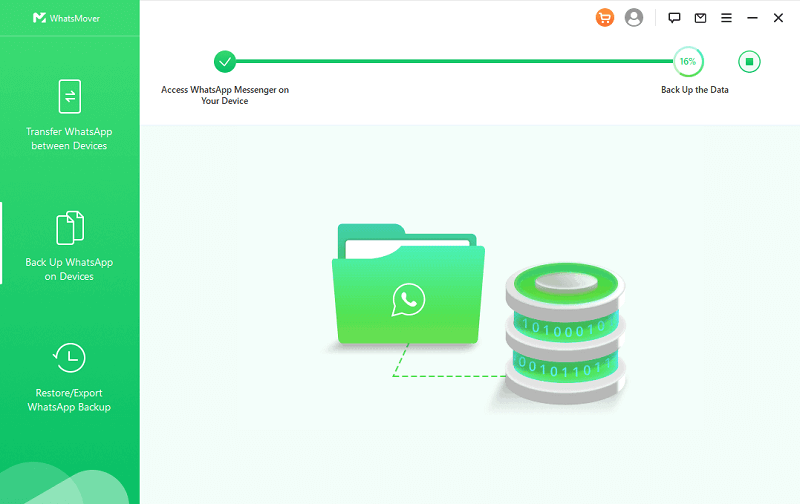 The WhatsApp backup is created successfully. You may check it on your computer and export it to PDF/Excel/HTML as you like.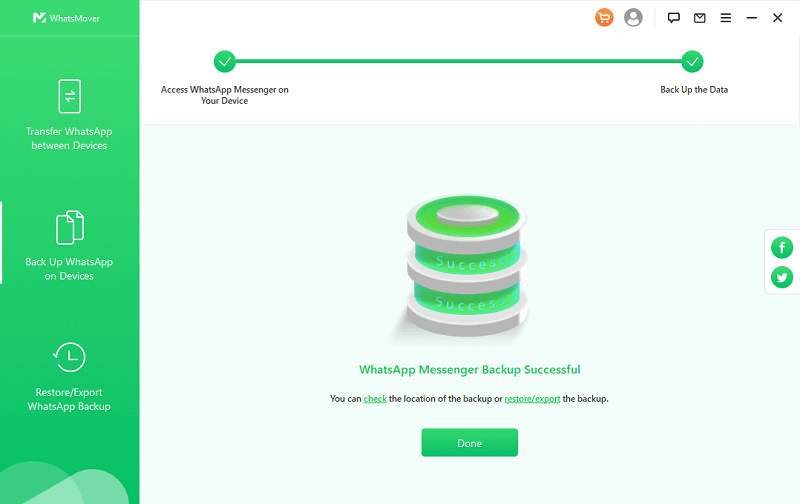 Wrapping Up
We have come to the end of this extensive guide on how to solve the WhatsApp chat backup stuck issue. We have discussed various fixes with some specific to iPhone and Android and some common to both devices.
We have also suggested an effective software called WooTechy WhatsMover for effective backup without any delay or limitation. In this software, you have the perfect tool not just to carry out your backup for free but also to manage your WhatsApp totally by yourself.