Touch ID is a feature of recent iPhones to unlock your phone with the captured finger biometrics. What this feature promotes is the ease of entry to your iPhone and the prevention of being locked out of your device due to a forgotten passcode. However, you might still be required to input your passcode to enable Touch ID when you restart your iPhone. This usually occurs in the following stipulated instances.
If your iPhone's passcode has been unused for six days or more.
If you have not used your Touch ID to unlock your phone in the past 8 hours.
If the device has been locked for a period of 2 days.
Then what happens if your passcode is required to enable Touch ID while you forgot it? Well, this article will provide answers to this. Read on.
What to Do if Your Passcode Is Required to Enable Touch ID and You Forgot Passcode
If you are requested for a passcode to enable the Touch ID, and you cannot remember the passcode, calm down, as there are several methods that can be adopted to successfully resolve this issue.
1

Restore the iTunes Backup

If you previously backed up your iPhone via iTunes before forgetting the passcode, then you are in luck as you only need to follow the simple steps below to restore data from an iTunes backup and reset your passcode.

Launch iTunes on your computer and update it to the latest version. Connect your iPhone to the computer using an original USB cable.

Once your device gets detected, click the device icon and select Restore Backup. Ensure that you select the most recent backup file and click Restore again.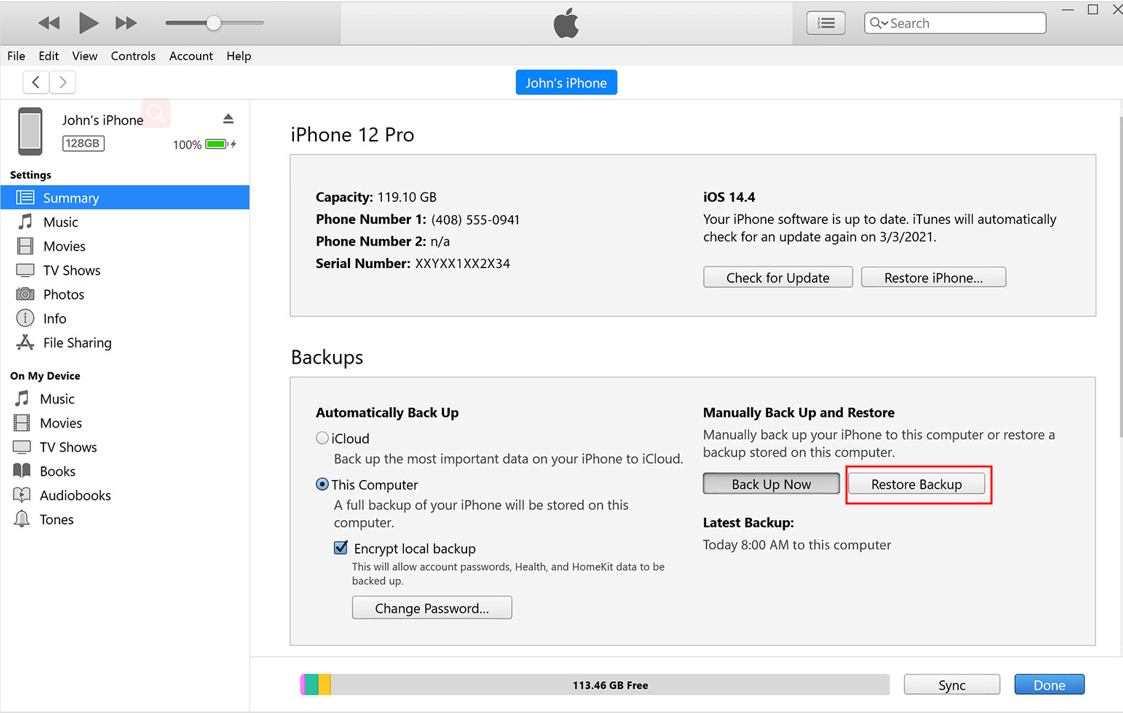 With this method, you can bank on being able to reset your passcode without encountering much data loss.
2

Restore Your iPhone via iTunes/Finder (With or Without Recovery Mode)

If a forgotten passcode is required to enable your Touch ID, you can also choose to restore the iPhone via iTunes or Finder. To resolve this and regain access back to your device, follow this guide.

Open iTunes on your PC or Finder on your Mac. Connect your iPhone to the computer through a USB cable.

If your iPhone can be detected,

Click on the device icon at the top of the window and go to the Summary tab if you are using iTunes. Find your device under the Locations on the left panel if you are using Finder.

On the right panel, you should see the Restore iPhone button; click on this to confirm the process.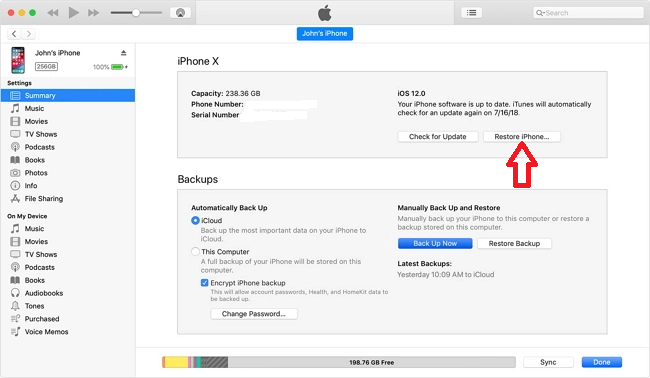 If your iPhone can not be detected, put your device into recovery mode is necessary.
For iPhone 8 or later versions, press and release the Volume Up button and then the Volume Down button. Finally, press and hold the Power button until you see the recovery mode screen.
For iPhone 7/7 Plus, press and hold the Volume Down button and Power button. Release these buttons when the recovery mode screen appears.
For iPhone 6 or earlier versions, press and hold the Home button together with the Power button. After about 15 minutes, release them as the recovery mode screen will show.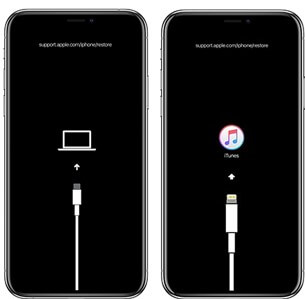 After that, a pop-up window will appear on the iTunes/Finder screen. Choose Restore and confirm your action.

At the end of this, your iPhone will be restored to the factory settings, and all data and settings will be erased from it, including the lock screen passcode and touch ID. You can then go ahead to set a new one or leave it without a passcode.
3

Erase iPhone via iCloud/Find My App Remotely

With iCloud, you can easily resolve this problem by erasing your iPhone remotely. The theory is similar to the iTunes restore, while what makes them different is you can finish the erasing both on a phone or a computer. Besides, the Apple ID and passcode logged on the iPhone is required for this method.

Sign in to iCloud.com using your Apple ID details.

Select Find iPhone > All Devices.

Select the iPhone whose passcode you wish to erase. Choose the Erase iPhone option to erase the device and confirm your action.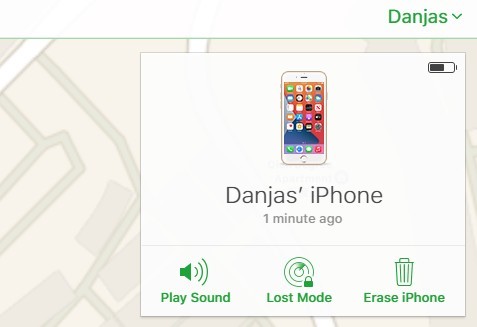 4

Remove Passcode via WooTechy iDelock

WooTechy iDelock is a renowned all-encompassing tool for unlocking iDevice locks. Wootechy iDelock offers a completely safe and hassle-free way to remove screen passcode, Apple ID passcode, MDM and Screen Time passcode. If you are stuck in this kind of situation where your passcode is required to enable touch id but you forgot it, WooTechy iDelock is to the rescue.

Some other amazing features of iDelock is the highly compatibility with all Apple devices and iOS versions, highly user-friendly and intuitive interface, ease of use and 24-hour support service.

To use this tool, follow these steps:

Step 1: Launch WooTechy iDelock on your computer. Six different modes will pop up. Choose Unlock Screen Passcode mode and click on Start to initiate the process.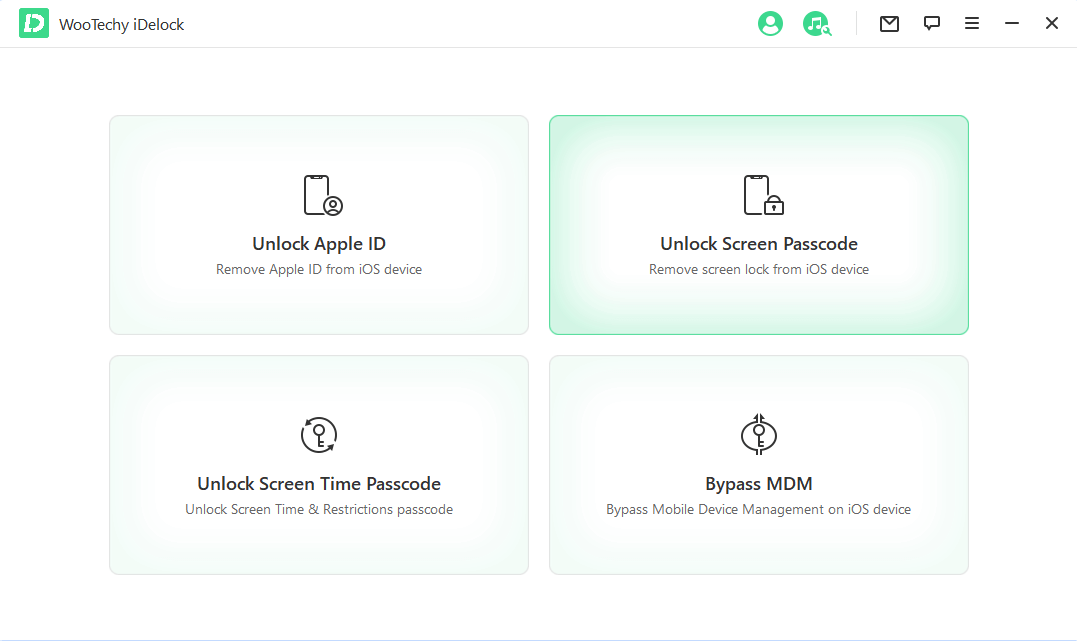 Step 2: Link your iOS device to your PC with a USB cable and then click on Next.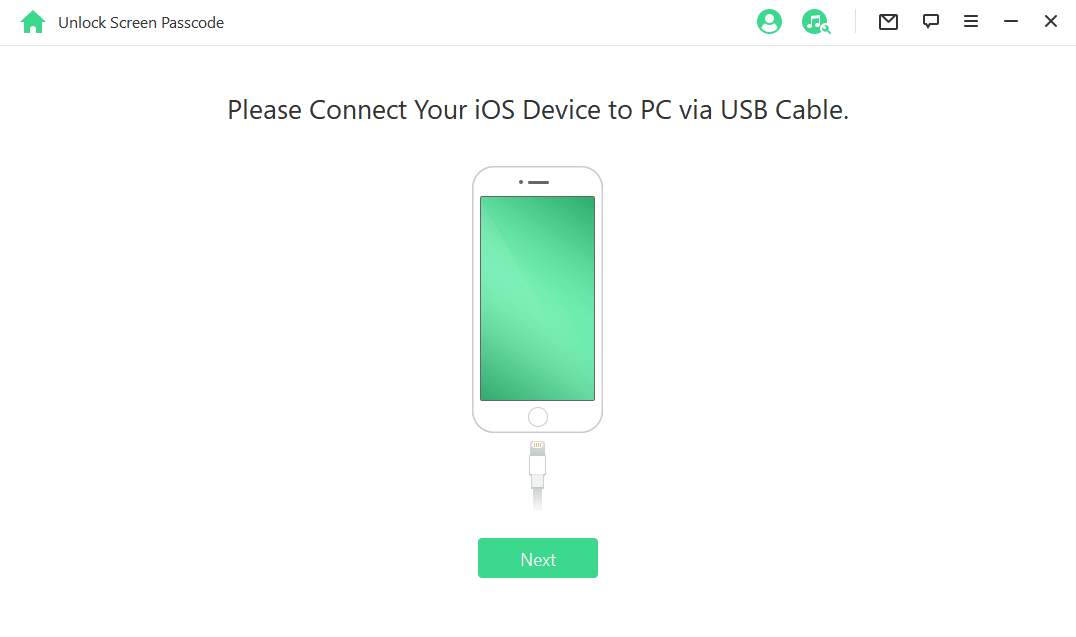 Step 3: The program will automatically detect your device model. Choose the right firmware version provided and click Download. If it fails to be downloaded, you can select Copy to download the firmware package in your preferred browser.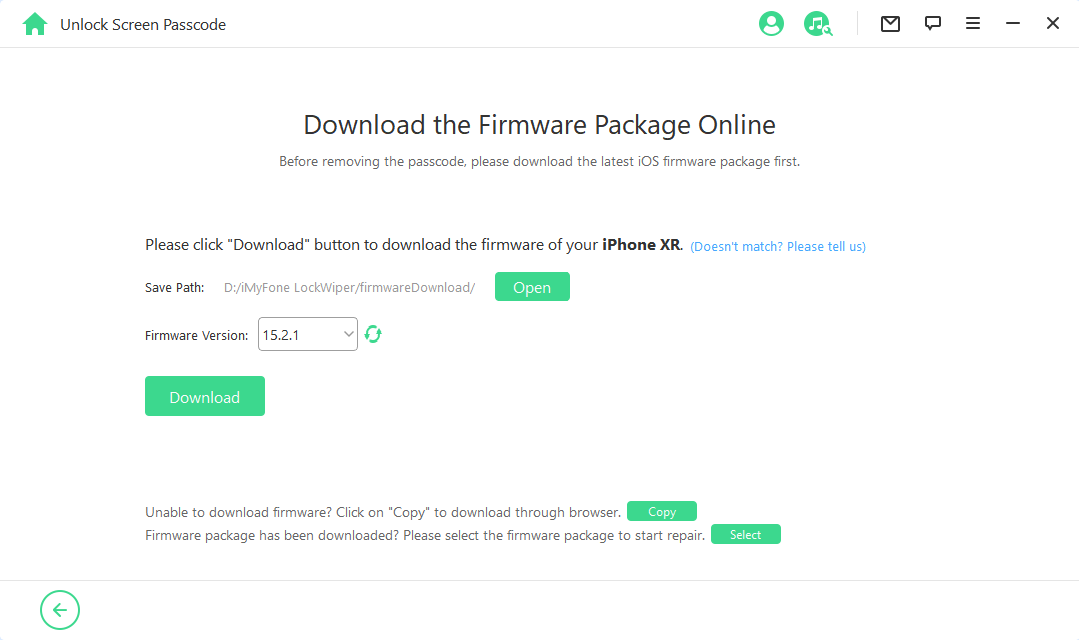 Step 4: When the download and verification are complete, click on Start to begin. Ensure that the device is kept connected during this process. Enter 000000 to confirm the unlocking process then choose Unlock.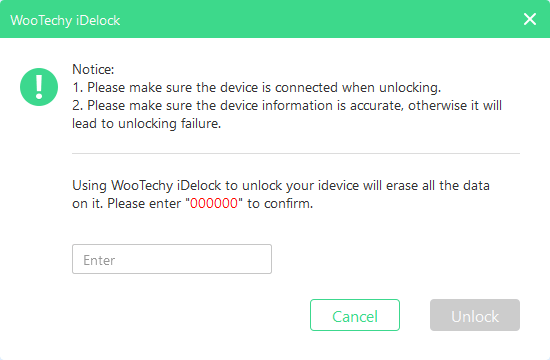 The lock will be removed successfully after a few minutes.
Conclusion
Being locked out of your phone because you forgot the passcode that is required to enable touch ID can be quite a disturbing experience. Thankfully, this can be effortlessly resolved with methods in this article. With the screen passcode unlocker WooTechy iDelock, you don't have to be tech-savvy. All you need to do is to follow the guide and make simple clicks to get you into your phone in no time. Just download and give it a try!